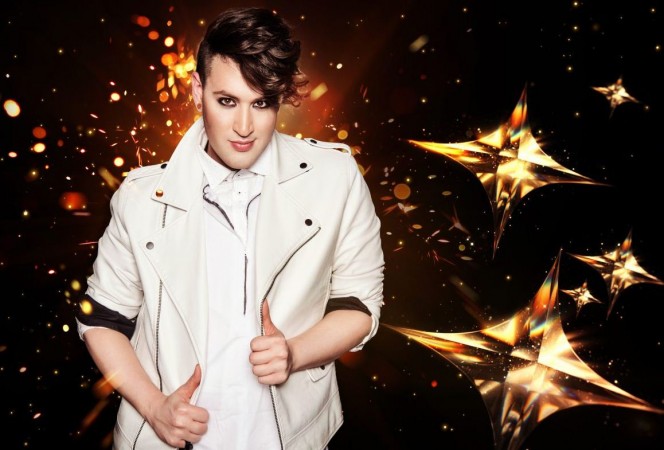 Preparation for the Eurovision 2016 competitions in the various countries are on full swing, with France, UK, Germany and other countries having already announced their representatives and songs. Australia will announce its artist on Thursday, March 3, while Russia will present its song on Saturday, March 5.
Here are the upcoming events that every Eurovision fan should know about:
March 2: Armenia song presentation

Iveta Mukuchyan, the Armernian singer, model and actress who grew up in Germany, is most popular for taking part in Hay Superstar and The Voice of Germany. However, now she will be taking her fame to a whole new level by representing Amerinia in the Eurovision 2016. Her rendition of "LoveWave" will be broadcast on ARMTV and AMPTV on Wednesday.
March 3: Australia artist announcement and Israel "The Next Star" final
Four finalists in Israel will compete for the chance to represent their country in Stockholm while the country will reveal the name of the artist representing them on Thursday, March 3. Australian network SBS will broadcast the event live and Israel's IBA will air the finals of "The next Star," showcasing Hovi Star, Nofar Salman, Gil Hadash and Ela Daniel's songs at 8 p.m. (CET) on March 3.
Also Read: Watch 88th academy awards free in India, Dubai, UK and other countries
March 4: The Netherlands and Montenegro song presentation
Netherland will be represented at Eurovision 2016 by Douwe Bob, who will perform a song he wrote with Jan Peter Hoekstra, Jeroen Overman and Mathijs van Duijvenbode. The song will be broadcast by AVROTROS TROS and NOS. Meanwhile, the band Highway will be representing Montegro in Stockholm. Most fans will know Petar Tošić, Marko Pešić and Luka Vojvodić for coming fourth in the X Factor Adria reality show.
March 5: Russia song presentation
Singer, dancer and actor Sergey Lazarev, a former member of "Smash!!" will be representing Russia at the Eurovision song contest 2016. He was selected based on public votes via internet. He will be presenting the song produced and composed by Philip Kirkorov, Dimitris Kontopoulos and Fokas Evengelinos on Saturday, March 5.The event will be broadcast by RTR and C1R.
Meanwhile, a new wave of tickets for the Eurovision contest have gone on sale, and can be purchased from the Eurovision website.