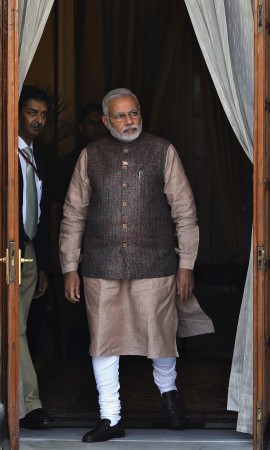 European Parliament Member Izaskun Bilbao Barandica on Wednesday alleged that the Indian Prime Minister Narendra Modi has a "highly problematic history of racism."
Raising questions of the persistent inequality in India, Barandica put forth a set of questions before the vice president of the European Commission (EC)—executive body of the European Union (EU).
Her accusations dates back to the 2002 Gujarat communal riots that killed at least 1,000 people, mostly Muslims, and under Rule 30, she tabled three questions before the EC, Zee News reported.
"What steps will the EU take, in cooperation with the Indian Government, to address the issue of inequality in India?"
"Is this issue of social, racial and religious discrimination part of the ongoing EU-India Free Trade Agreement negotiations?"
"Considering the fact that national policies on minorities could potentially pose a threat to peace and security in South Asia, is the EU pursuing a collective agreement with countries in the region to address such concerns?" Zee News cited the release.
This was not the only instance when Modi's integrity and his stand on racism have been questioned. He has been attacked several times for expressing his alleged racial beliefs.
Although these accusations came in the backdrop of Gujarat post-Godhra riots, he came in the heat of it post-2014 election campaigns.
Safdar Hashmi Memorial Trust (Sahmat) had called Modi "fascist" and "racist" following his comments on the Bangladeshi immigrants during his election rally in Serampore, West Bengal.
He alleged that the "infiltrators" from Bangladesh are allowed for vote bank politics and reportedly said that if he becomes the PM, he would send them all back as they acquired jobs here and had left the locals jobless.
Referring to a statement of Modi-led Bharatiya Janata Party's 2014-election manifesto, journalist Siddharth Varadarajan in one of his article reportedly said that the BJP, despite of its belief—India constitutes of all people irrespective of its caste, creed, religion or sex— belongs to Hindus first.
The statement read—"India shall remain a natural home for persecuted Hindus and they shall be welcome to seek refuge here."
All in all, the accession of Modi as Indian Prime Minister raised many voices across the world who directly or indirectly called him a racist. Most of their views and opinions regarding him were based on his alleged role in the Gujarat pogrom, even though the Supreme Court gave him a clean chit on the matter.