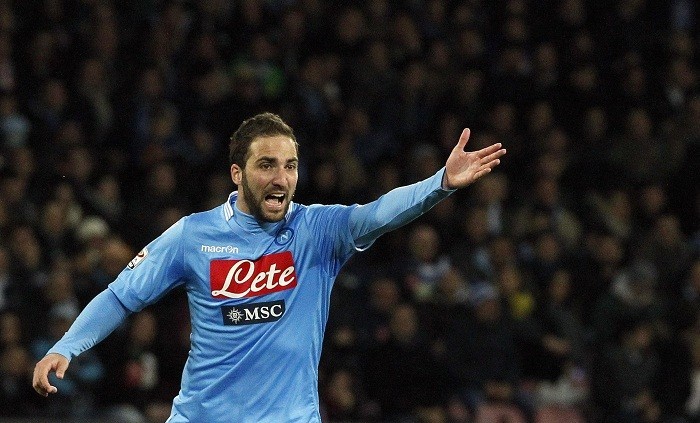 Napoli will be confident of coming away with a positive result when they visit struggling FC Porto in the first leg of their Europa League round-of-16 tie at the Estadio Do Dragao.
Porto are under a new manager after the Portuguese club let go of Paulo Conseca last week following a run of four matches without a win.
The Portuguese title seem to be beyond them with Benfica holding a big lead with just a few games to play in the season, and Porto, who beat Eintracht Frankfurt on away goals in the last 32, might look towards the Europa League as the perfect way to end the season with some silverware.
"This is a job that carries a great responsibility," new manager Luis Castro said. "FC Porto have a great winning tradition -- this is one of the most titled clubs in the world. We'll do our best so that everything works out well -- and try to achieve the goal of winning all the trophies we are fighting for."
Napoli got through to the pre-quarterfinals after seeing off the spirited challenge of English Premier League side Swansea, who incidentally also played the Italians under a new manager.
Rafa Benitez knows the galvanising effect that a new coach can have on a club and has warned his side to take the tie against Porto extremely seriously.
"We are facing a top level side and the change of management is always dangerous, as it will certainly influence the performance," Napoli manager Benitez said.
"Hopefully the new man won't do as well as he did on Sunday, as they won their League game 4-1."
Benitez also played down expectations towards his side, insisting Porto, despite their recent upheaval, remain favourites on their own turf.
"Porto are the favourites to win this first leg, because they are at home," he added. "This club has won a great deal in its history and has few weak points.
"Hopefully we can score a few goals that can help us in the second leg. The game at the San Paolo will be the decisive one in the tie.
"I want to win here too and scoring will be crucial, but the second leg is the one that will make the difference.
"We have faith in ourselves, but also know that Porto are a Champions League level team. They have some very good individuals and we must always face every Europa League game at 100 percent concentration"
Castro, though feels, there are no favourites in this tie of two teams that came down from the Champions League after finishing third in their groups respectively.
"This round with Napoli will be very tight and I do not think that there is a favourite at this time," he said. "Without saying too much, we will have to be balanced in defence and attack. Both teams will play without opening up, so I expect a very balanced game.
"I feel that the players are very confident and motivated, but we are also aware of the value of our opponents."
Europa League: Porto vs Napoli Live TV Information (Match starts 7 pm CET, 6 pm GMT, 11.30 pm IST, 2 pm ET):
Europa League: Porto vs Napoli Online Live Streaming Information (Match starts 7 pm CET, 6 pm GMT, 11.30 pm IST, 2 pm ET) :