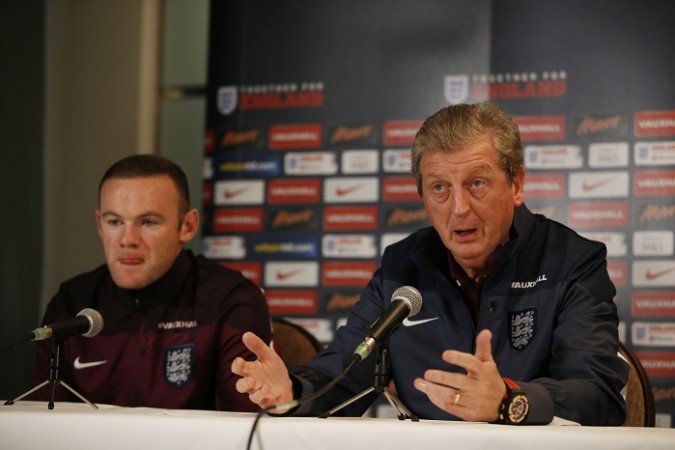 It is but obvious that England skipper Wayne Rooney is going to face tough competition from the likes of Harry Kane, Jamie Vardy and Dele Alli during the UEFA Euro 2016, which is scheduled to happen in France June 10 onwards. The England coach hinted at the possibility of even giving Rooney a miss at the event if needed.
But there is a doubt on if Hodgson will really drop someone like Rooney from the team during a mega event like Euro 2016. It is true that Kane, Vary and Alli have been in superb form in the ongoing season.
"I don't see any reason (not to select him) if Wayne Rooney is 100 per cent fit and playing matches. Much more would have to happen before I said 'I am going to ditch Wayne Rooney now after two years of captaining the team, 20-odd games where he has been an important part of his group'," the Daily Mail quoted Hodgson as saying.
"I don't see any reason why his position in the team or as captain, or in the group, put it that way, should be questioned. Of course, with the competition that is coming for the places where he plays, I do understand there's questions about 'well, should he be the one playing or should another?' That's another matter altogether.
"But I don't understand why it would be even advisable to leave him out of the squad when he has done such a good job captaining these last two years. I think he merits a place there among the 23."
Rooney was out of action for a month because of an injury and he returned to playing for Manchester United against Crystal Palace and he was at his best right from the start at the midfield alongside Morgan Schneiderlin.