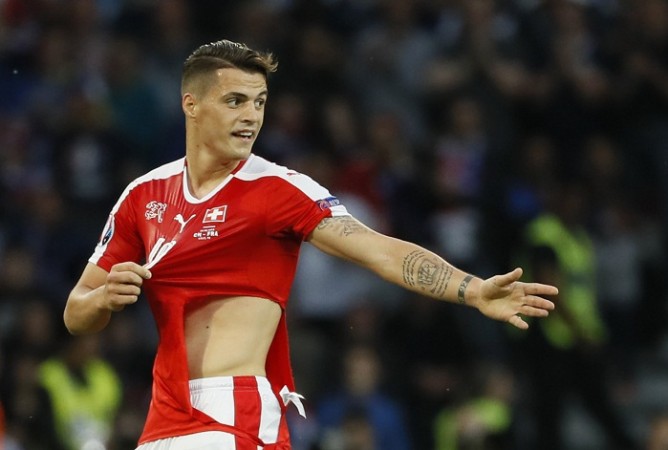 The Euro 2016 Group A encounter between Switzerland and France ended in a goalless draw, but it was the Swiss jersey, which bagged headlines on Sunday. The match produced more torn jerseys (4) in their final group match than Switzerland's goals in Euro 2016 (2). Their jerseys, sponsored by Puma, shamed the players as it got torn off like paper.
One has seen players tugging jerseys, but they rarely give away. But it was an uncommon event to see Switzerland shirts getting torn at just a slight pull. It would have been understandable if only one jersey suffered such a fate, but some Switzerland players, including Granit Xhaka had a gaping hole in their shirt, making it look like an ocean in an atlas.
It was one of those matches, which will be remembered for less of football, and more hilarious moments. With Puma being embarrassed with the jersey incident, Adidas also gave them decent competition, as the official "Beau Jeu" ball burst during the second half.
Antoine Griezmann and Valon Behrami went for the same ball, which somehow got squeezed, and failed to withstand the pressure, leading to it getting burst. Were the balls not supposed to pass some kind of test to make it for match day? Guess not.
Switzerland's next opponent in the round of 16 is not known yet, but they must be careful not to pull their jerseys. Who knows, if the kit person runs out of jerseys, and needs a tailor in place to stitch the torn jersey. Now that would take it to a whole another level, wouldn't it?
Here are some interesting tweets regarding the Switzerland jersey issue.