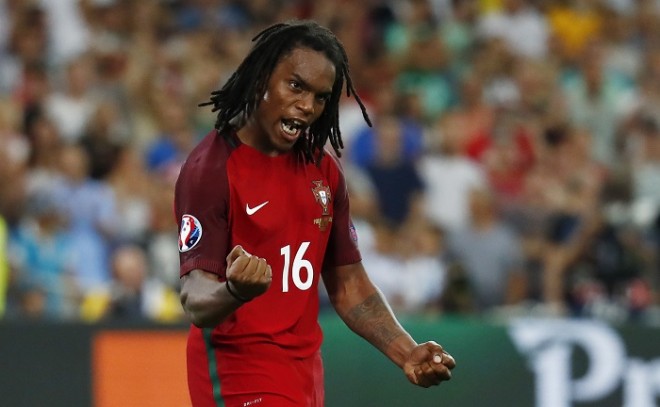 With anything Portugal, the centre of attention is naturally Cristiano Ronaldo, be that in the buildup or even after the match, irrespective of what the Real Madrid superstar might have done. Slowly, though, there is another superstar emerging, already showing his ridiculous skills in one of the biggest stages of international football at the tender age of 18.
When the likes of Manchester United were linked with Renato Sanches, and that too for a lot of money, the first question was "really, is he worth that much." That question only carried more weight when Bayern Munich paid Benfica €35 million for the midfielder's services, with that price potentially increasing in the future, depending on how well he does with the Bundesliga champions.
So, there were a lot of expectations on Sanches in this Euro 2016, to see what the fuss was all about, and why some of the biggest clubs in the world clamoured for his signature. His first few appearances, off the bench, were pretty impressive, which in turn earned him a chance to impress from the start, in the quarterfinal against Poland on Thursday.
While the pressure of the high-intensity game might have bogged down most teenagers, Sanches seemed to thrive, driving Portugal forward with his pace, verve and skill, before scoring the equaliser in brilliant fashion, following a one-two with Nani.
As if that wasn't enough, with scores of experienced players on the pitch for Portugal, Sanches stepped up second, behind Ronaldo, to take the penalty in the shootout, coolly slotting it into the back of the net to keep the momentum going for his team.
Sanches would go on to bag the Man of the Match award, but the 18-year-old was just happy to see his side come through, via the penalty shootout.
"I'm happy to be Man of the Match again, but the individual comes after the team," Sanches told UEFA's official website. "It's a wonderful moment for the team and for me to score.
"The goal was good but the team had been playing well. Individual accolades are only important after the team."
It takes a lot of courage for any player to put their hands up to take a penalty in the shootout, but Sanches, with confidence running through his veins, said he had no hesitation in volunteering to put himself in the pressure cooker situation.
"For the penalties, the coach asked who wanted to take one," Sanches added. "Cristiano was first and I said I would be second. The coach had faith in me, and I was confident enough to ask to take one.
"I was just thinking about scoring. I was very cool, very collected, did what I always do -- picked a side and put it in there."
While Ronaldo will remain key to Portugal's fortunes in the semifinal, against Wales or Belgium, another such performance from Sanches, and the opposing team will have an unenviable challenge on their hands.