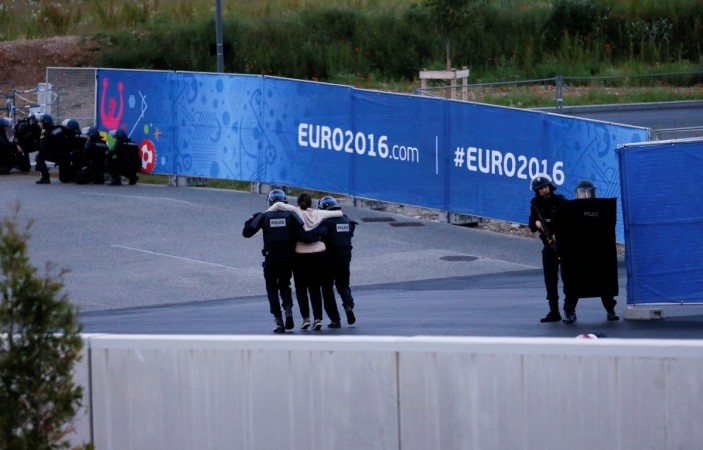 The United States Department of State warned its citizens planning a visit to European nations this summer that there might be a threat of terror attacks across Europe, particularly public places including the venue of the 2016 UEFA European football championship. The department, however, does not have specific information on the threat.
The Euro 2016 football tournament is scheduled from June 10 to July 10. "The Euro Cup stadiums, fan zones, and unaffiliated entertainment venues broadcasting the tournaments in France and across Europe" could be potential targets for terror attacks, the state department said in an alert.
"The large number of tourists visiting Europe in the summer months will present greater targets for terrorists planning attacks in public locations, especially at large events," the travel alert read, adding that the warning has been issued till August 31.
The U.S. Department of State has warned the American tourists in Europe to be extra vigilant at tourist sites, restaurants, commercial centres and while using mass transportation.
Meanwhile, France has tightened security for the soccer championship and the Tour de France cycling race scheduled to be held between July 2 and July 24. Poland is organising the Catholic Church's World Youth Day event in Kraków between July 26 and July 31 and close to 2.5 million people are likely to attend the event.
This is the second alert the U.S. has issued for Europe this year. The first alert was issued on March 22 after attacks on Brussels airport and Maalbeek metro station and it is scheduled to expire in June, Reuters reported. At least 32 people were killed in the attack.
"We took the opportunity, because it's the beginning of summer, to make our concerns known. I'm not aware of any specific, credible, terrorist event around these events or in any particular place in Europe. This was issued ... based on an accumulation of information," Reuters quoted State Department spokesperson John Kirby as saying.
Commenting on the alert issued by the U.S., Italy's anti-terrorism police unit's chief Lamberto Giannini said he has "no specific warnings or particular evidence" about potential terror threats, but there was a need for "maximum attention" across Europe.