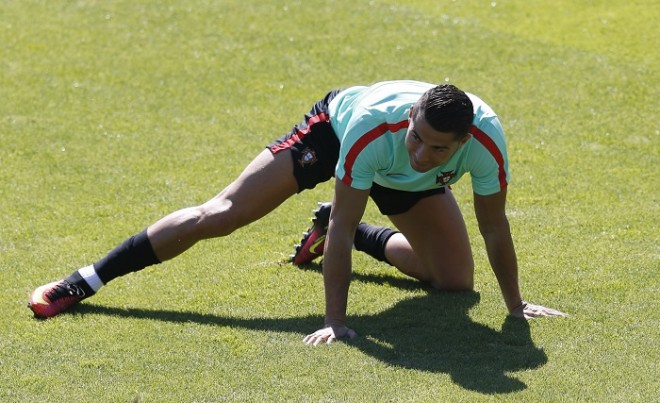 A nation awaits with baited breath for the magic of sport to bring joy into their lives; a man looks to fulfil a long-cherished destiny – that might sound like the plot of a pretty intense novel, but it's one of the many interesting subplots of the Euro 2016 final between France and Portugal at the Stade de France on Sunday.
With France just one win away from clinching the European Championship title that seemed to be their destiny the moment they were announced as the hosts and Didier Deschamps assembled a team filled with wonderful attacking talent, how cruel/twist of fate it would be if Portugal and Cristiano Ronaldo were to be the ones standing up on that podium, lifting the famous trophy.
Football is littered with such stories – you only need to go back a few days and look at what happened to Argentina in the Copa America Centenario final, when they seemed nailed-on to lift the title; instead Lionel Messi missed a penalty, Albiceleste lost the penalty shootout to Chile and the great Barcelona forward retired from international football.
There is no danger of such a big-name retiring prematurely at the end of this Euro 2016 final, or, at least, on the face of it, it doesn't seem so. Even if Portugal trip up on Sunday in Saint-Denis, for instance, it is hard to see Cristiano Ronaldo calling it a day and walking into the international sunset.
Ronaldo, however, will be determined not to end up on the losing side. Such is the drive and desire to win for the Real Madrid man, it would not be a surprise if he ends up taking Portugal to victory over France almost single-handedly. If there is anyone capable of doing that amongst the 22 players on the pitch, it certainly is Ronaldo – even Antoine Griezmann is not that good as yet -- and while he might have failed to make a big impact – barring smashing home the winning penalty in the shootout -- in the other European final he played earlier this season, expect him to be more involved in this one.
The captain is key for Portugal – their inspiration and drive; their creative lynchpin and primary goalscoring force. Ronaldo was certainly instrumental in driving Portugal past Wales in the semifinal and if he can do that again, there will be very few who can argue he is not one of the greatest footballers of all-time.
Legacy is a word that means a lot to Ronaldo and the former Manchester United forward will be well aware of what is at stake. While he tasted defeat in the Euro 2004 final to Greece, even if Portugal had won that match, it would not have gone down as one in which he was not the star, front and centre-, considering the likes of Luis Figo and Deco were also in that team.
This Portugal side, though, is Ronaldo's – he is the captain and the undoubted superstar – and if the 31-year-old manages to push his team to victory against the favourites France, that legacy word will carry a lot more weight.