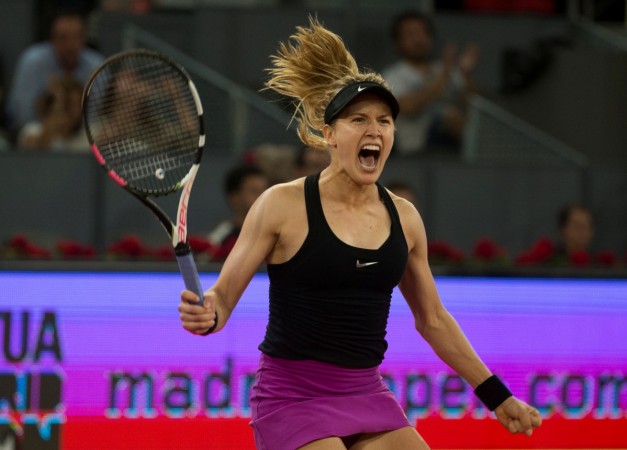 Canada's pin-up tennis girl Eugenie Bouchard seems to finally answering her critics with her on-court actions lately. After record a stunning victory over Maria Sharapova, Genie Bouchard absolutely shamed the top seed Angelique Kerber in the following round of the Madrid Open 2017.
So much so that Kerber had to withdraw the match owing to a thigh injury, while trailing 3-6 0-5. The sudden on-court retirement from the German looked a bit dramatic, but let's not get into that.
Bouchard, 23, faces yet another stiff challenge in her quarterfinal match now on Thursday May 11, against Russia's Svetlana Kuznetsova, who enters the match after a straight-sets win over Wang Qiang of China.
What strategy is Bouchard planning on to ease past Kuznetsova now? Well, being simple remains the key for her!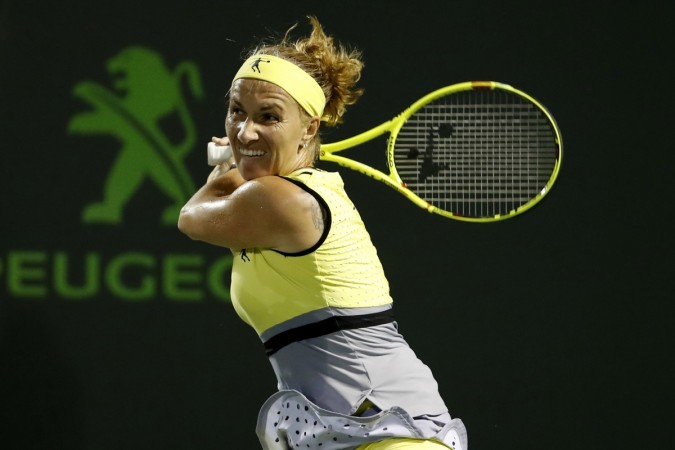 "She's [Kuznetsova is] playing well in general right now," Bouchard said.
"Also I think she ended the year really, really well. It's going to be a good battle. I've practiced with her before, played against her. I've always enjoyed it because she gets a lot of balls back, but she also goes for it. We both have just battled.
"I just want to have fun. I just want to enjoy it and just go for it, as usual," the Canadian added.
Match schedule
Date: May 11
Time: Approx 1 am IST [3:30 pm EST, 7:30 pm GMT]
Venue: Caja Mágica, Madrid, Spain.
Where to watch and follow
India: TV: No live coverage.
USA: TV: Tennis Channel. Live Streaming: Tennis Channel Live.
UK and Ireland: TV: Sky Sports 3. Live streaming: Sky Go.
Live tennis score: Official website.
Global live stream: Live tennis.