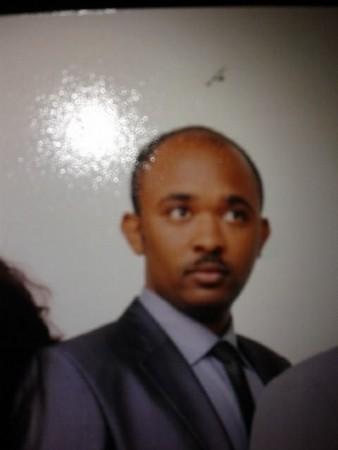 Hailemedehin Abera Tagegn, the 31-year-old co-pilot of Ethiopian Airlines flight ET 702, has stated that he hijacked the plane in a desperate bid to seek asylum in Switzerland. However, the exact reasons for the act are not yet clear. The local Ethiopian media, using a statement from the co-pilot's sister, claim that the hijacker is 'insane', while others suggest he is being made victim by the Ethiopian government.
Abera Tagegn, hijacked the Boeing 767-300 plane, which was headed to Rome from Addis Ababa. He instead forced the flight to land at the Geneva airport at 6.02am local time on Monday and surrendered to the Swiss police. He now faces criminal charges for hijacking a plane that was carrying 202 passengers. What would prompt an educated middle-class youth to take such a course? If he indeed was under some threat, he could have sought asylum, even without hijacking the plane. And that is the big question everyone seems to be asking.
Abera Tagegn's sister, in a Facebook post, released a photo of her brother, claiming her was was paranoid. "He believed that his phone was tapped. He wouldn't use his laptop unless he covered the camera because he believed he was under surveillance," TD Tnsae posted. "He even believed that his home was being searched when he was away up to the point that he left a hidden camera when he went out."
Following her post on Facebook, the local Ethiopian media started circulating the news that the co-pilot was insane. The sister then came up with another Facebook post: "For all the people who are taking my post about my dear brother out of context and calling me names, go ahead say whatever you want about me if it helps my brother's case i will take ur name callings as a blessing! but please please i am begging all of you don't try to get something for yourselves out of this! help him!"
Horn Affairs, a local blogger, revealed that Abera Tagegn comes from a well-to-do family. He was born on 30 August1983 and was later raised in the pre-dominantly middle-class Bahirdar city. Before joining the Ethiopian Airlines, Abera Tagegn was learning Architecture.
His friends describe him as quiet and reclusive. It also notes that the co-pilot comes from a devote Orthodox Christian family.
Meanwhile, local daily Ethiodaily claimed that the Ethiopian government was trying to divert the attention from real issue, which is the mistreatment of people under the apartheid rule in the country.
It stated that was the reason why the government was spreading false information and maligning the family background of Abera Tagegn, and claiming that the co-pilot was insane. The daily also noted that rumors were rife that the co-pilot hijacked the plane at the behest of Egypt.