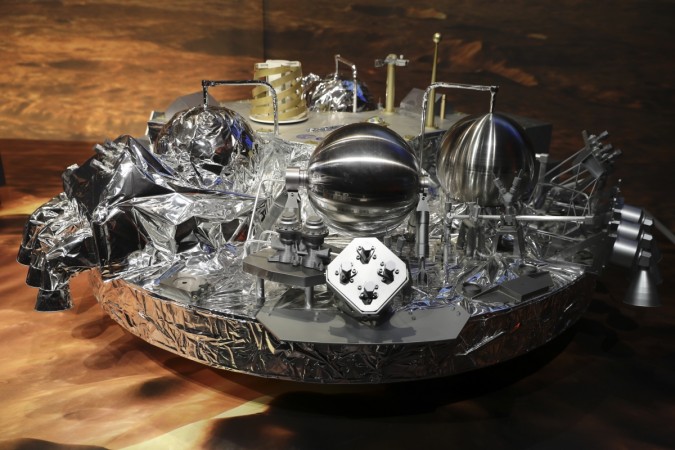 The European Space Agency (ESA) faced a setback after its Schiaparelli test lander failed to make a proper landing on Mars and crashed last month. It cast doubt whether the ESA would continue its ambitious ExoMars 2020 project, but the agency has given a breath of fresh air to the Mars mission by deciding to provide €440 million towards its future.
The ESA concluded a two-day council meeting at ministerial level in Lucerne, Switzerland on Friday. It said in a statement that "ministers in charge for space matters from ESA's 22 member states plus Slovenia and Canada allocated €10.3 billion for space activities and programmes based on the vision of a United Space in Europe in the era of Space 4.0."
[READ: Mystery of Schiaparelli probe crash on Mars finally revealed by European scientists]
"The high level of subscriptions demonstrates once more that ESA's Member States consider space as a strategic and attractive investment with a particularly high socio-economic value," ESA said in the statement.
However, the ambitious Asteroid Impact Mission (AIM) that was planned to land on an asteroid in 2022 failed to gain support from the member countries.
The Schiaparelli test lander crashed on the Red Planet, but the ESA said at a press conference that it can succeed.
"Today, I am very confident that we will do it. We need to work hard because it's not only some rover, we have the payloads from different sources - all of this has to pack together. It's not an easy thing, but we are confident that we will succeed," the Telegraph quoted ESA Director General Jan Wörner as saying.
Meanwhile, NASA's Mars Reconnaissance Orbiter has caught Schiaparelli's crash site with its High Resolution Imaging Science Experiment (HiRISE) camera. NASA has published coloured pictures of the Mars rover from three locations.
Schiaparelli was part of ESA's ExoMars 2016 project to land on the surface of Mars. The rover was reportedly released prematurely after successfully separating the heat shield and deploying the parachute.
(Source: The Telegraph / NASA)