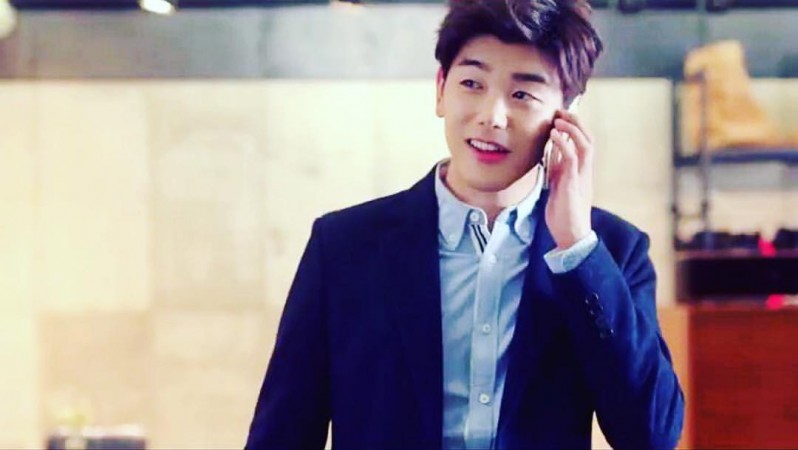 Eric Nam and his father's vacation in Prague, captured on tvN's "My Father and Me," has so far been hilarious. They seem more like friends than a father-son duo. But it was surprising to find the singer's dad embarrassed by his son's sense of fashion.
In the recently aired episode of the Korean reality show, the "Good for You" singer met his dad at Prague's Vaclav Havel Airport and what ensued was a friendly conversation followed by a scolding. However, his dad's reprimand had more sass and less annoyance.
The singer's father couldn't control himself from commenting on Eric's shoes, which according to the patriarch, weren't stylish enough. He said, "I don't think I can travel with you, because of your outfit!"
If this jibe wasn't enough, Eric's father also recorded his son snoring in their hotel room. A recently released video clip captured their conversation. In what can be described as a rather entertaining scene, Eric heard himself snore and in part disbelief, he asked his dad, "Was it me?"
The "Eyes Nose Lips" singer's father responded, "Of course. Would I record myself?"
If there's one takeaway from the Korean-American singer's vacation, it is his close relationship with family. Earlier, Eric, 27, said that his father is, in many ways, his role-model. He added that his father trusts him to make the right decisions even though he can't overlook what Eric is always doing.
While commenting on appearing alongside his dad for "My Father and Me," Eric said, "When the offer for the program came, I was worried because I did not like my family appearing on television; however, my father was happy to comply and immediately started to diet and my aunt bought new clothes for him to wear," according to Soompi.