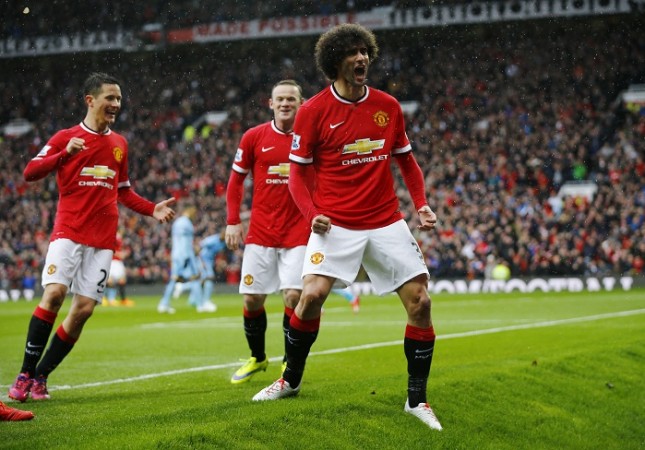 AC Milan are closing in on a move for Manchester United midfielder Marouane Fellaini in the January transfer window.
Fellaini has not quite been able to establish himself at Manchester United since his big-money summer move in 2013, with the Belgian largely used as a substitute by Louis Van Gaal. The midfielder, when there are not too many injuries, is usually seen as the Plan B option by Van Gaal, with his physique and ability to head the ball coming into play when Manchester United are chasing a game.
However, with Euro 2016 coming up, Fellaini probably wants to be involved in the starting XI more often, and according to the Daily Express, who cite a report in Corriere della Sera, the Belgian has given his nod to a move to Milan.
The report suggests Manchester United will ask for a fee in the region of €20million (£14.6m) for the midfielder, with the club willing to take a big loss on the £27.5m they paid Everton to sign Fellaini in 2013.
Manchester United continue to be linked with big names in this January transfer window, with the likes of Felipe Anderson, Sadio Mane and James Rodriguez all seen as possibilities, but Van Gaal will also not want to let anyone go at this moment, considering the team's struggles this season.
While Fellaini has received much criticism from all quarters for his performances in a Manchester United shirt, that option of lumping the ball up to him during desperate times is an option that Van Gaal would like to have, at least until the end of the season.
Indeed, the Daily Mirror report Manchester United have rejected an offer from Milan for Fellaini, insisting the player will remain at Old Trafford. That seems like the more likely scenario, than the club, who have absolutely no requirement for funds, willing to sell a player, who, in the end, could end up playing a role for Manchester United this season.