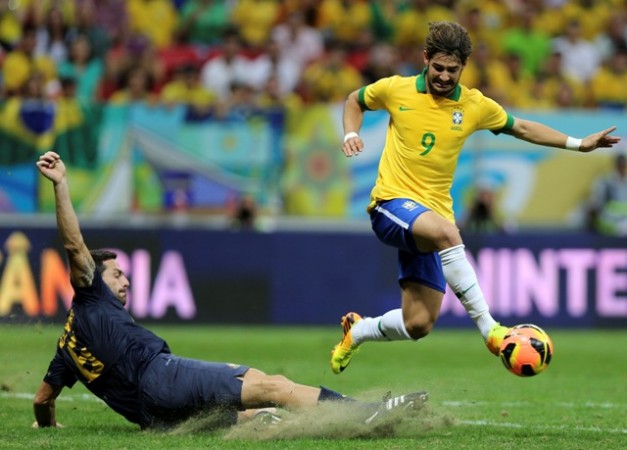 Former AC Milan hotshot Alexandre Pato, once billed as one of the most feared strikers in Europe, is set for a move to the Premier League, and defending champions Chelsea are the destination.
According to Brazilian TV channel SporTV, the Brazilian centre forward is set to arrive in the English capital on Wednesday morning. The Blues have reportedly agreed on a six-month loan deal with Corinthians over the transfer of the player.
The player's agent, Gilmar Veloz, has also confirmed the news.
Guus Hiddink's side are desperate to find their footing back in the Premier League this season after experiencing the worst possible start to their campaign under Jose Mourinho. The Portuguese was thus released from his duties mid-season, and Hiddink was appointed the interim manager.
Chelsea are currently 13th in the EPL table with 28 points from 23 games, and the Blues can still hope to make it to a safe position in the top half of the table at the end of the season. The defending champions are unbeaten in their last six games, and their latest 1-0 win against rivals Arsenal on Sunday can come as a major boost.
Roman Abrahimovic is thus doing everything possible to get Chelsea's remainder of the season back on track. According to reports, the Blues are willing to pay the full £30,000 for Pato during the the loan period.
Pato, 26, started his club football career with Internacional and won the FIFA Club World Cup in 2006. He then moved to AC Milan in 2007 and bagged the Serie A title in the 2010-11 season, and also made waves across Europe for his goalpoaching abilities.
He scored a total of 63 goals from 150 appearances for Milan over five seasons, but minor injuries made him lose his touch in the later years.