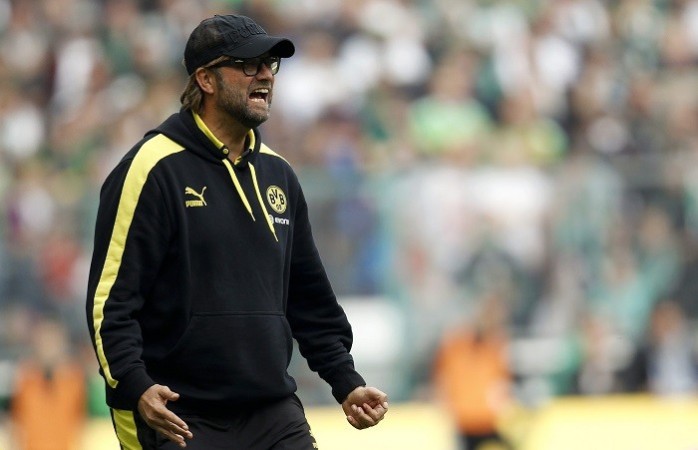 Liverpool, the land of the Beatles, are going to get a heavy metal loving, hipster-favourite manager after Jurgen Klopp agreed a three-year deal with the club.
The English Premier League club confirmed the appointment late in evening on Thursday.
"Liverpool Football Club are delighted to announce Jürgen Klopp has been appointed as the club's new manager," the club said in a statement on their official website.
"The German coach has signed a deal to take the helm at the Reds and will be presented at a press conference at Anfield on Friday morning."
Klopp flew out on a private plane – not too hipster that, is it – from Dortmund and met with club officials before the official confirmation was made.
Reports suggest the former Borussia Dortmund manager will earn around £5million a year, after the owners FSG convinced the charismatic German his future lies in Liverpool.
The signing will be seen as a huge coup for Liverpool, considering Klopp is one of the genuine elite managers in the game.
Without a shadow of a doubt, his appointment will give a huge lift for the entire club, who have been struggling to firm their place amongst the Champions League elite.
Brendan Rodgers, you feel, was fired, because the owners believed he just did not have enough in him to break into that top four dominance of Manchester City, Manchester United, Arsenal and Chelsea, while there would also have been a few worries as Jose Mourinho found himself under pressure at Stamford Bridge.
Chelsea, if they had let go of Mourinho, would have looked at Klopp as a replacement, and while there are no signs of the Portuguese losing his job anytime soon, the Liverpool owners would have thought – let's not take any chances.
A quick decision was made to cut ties with Rodgers four days back, and Liverpool fans should be ecstatic to see Klopp taking his place.