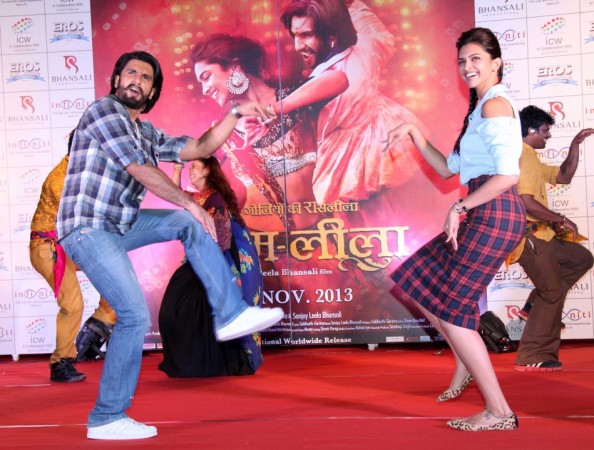 Kunal Kapoor Engaged to Naina Bachchan
Kunal Kapoor has reportedly got engaged to his long-time girlfriend Naina Bachchan, who is Amitabh Bachchan's niece.
The "Rang De Basanti" actor is understood to have dated Naina for around two years now. The couple is expected to tie the knot soon.
Naina, an investment banker by profession, is the daughter of Big B's brother Ajitabh Bachchan and wife Ramola.
Kunal, who was snapped attending Abhishek Bachchan's birthday party on Wednesday, confirmed the news. "Naina and I are together, and very happy, and we intend to keep it that way," the 36-year-old said.
Ranveer Singh Manhandles Photographer at Ahana Deol's Marriage Party
Ranveer Singh allegedly roughed up a photographer for clicking some candid photos of him and Deepika Padukone.
Both Ranveer and Deepika attended the star-studded marriage party of Ahana Deol, and reportedly spent some quality time together, after taking the dance floor by storm.
However, the actor's jolly mood was ruined when he noticed a photographer repeatedly clicking his and Deepika's pictures. The "Ram-leela" star is said to have manhandled the person and deleted the photos from his camera.
The incident was confirmed by Ranveer's spokesperson though he dismissed reports of a fight.
"At the aforementioned private function, the person in question was surreptitiously clicking pictures of Ranveer from behind the DJ console without his consent. After letting this pass for a considerably long time, Ranveer started feeling uncomfortable because of this man's persistent and unwarranted intrusion. He then went up to the man and requested him to delete the pictures. At no point did he assault the person that is a flagrant exaggeration of the incident," Bollywood Life quoted the actor's spokeperson.
Shah Rukh Khan Resumes 'Happy New Year' Shoot
Superstar Shah Rukh Khan has got back to filming Farah Khan's "Happy New Year", 10 days after he was injured on the set.
The 48-year-old was injured when a heavy door unhinged and fell on the actor, during the shoot. SRK suffered a shoulder fracture and an injury to his left knee, and was advised complete bed rest.
However, the "Chennai Express" attended a wedding in Udaipur last week and was also snapped at Ahana's marriage. The superstar was seen in crutches and also had leg braces on.
Parineeti Chopra and Alia Bhatt as Guests on "Koffee with Karan"
Parineeti Chopra is set to make her debut in Karan Johar's "Koffee with Karan", alongside fellow actress Alia Bhatt.
Considered contemporaries, Parineeti and Alia would make an interesting pair on the famed couch.
Alia had appeared in the previous season of the show with "Student of the Year" co-stars Varun Dhawan and Sidharth Malhotra. On that episode the "Highway" actress had commented on Parineeti's mundane dressing sense.
However, the bubbly "Ishaqzaade" actress took the criticism positively, saying her fashion department needed improvement indeed.
With the two actresses sharing the couch, gossips and candid revelations are expected in the episode.