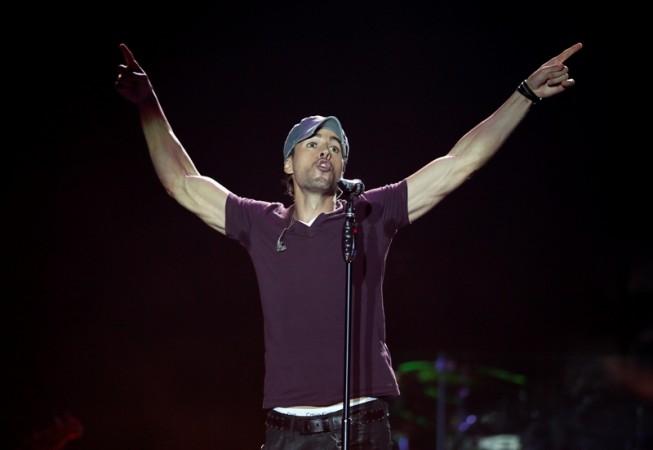 Enrique Iglesias, the "Hero" hitmaker who also happens to be the son of acclaimed Latin musician Julio Iglesias, swept away three major awards at the Latin Grammy Awards held in Las Vegas.
Iglesias bagged "Best Urban Song", "Best Urban Performance" and "Song of the Year" for his global platinum hit "Bailando."
Iglesias accepted his awards from Paris, where he is currently touring and the Grammy ceremony closed with a taped performance of the peppy song that featured Descemer Bueno and Gente de Zona.
"The song to me was always a special song, but you never really know. You don't know how successful a song is going to be. I have a tendency to always go with my gut. Sometimes you're right, sometimes you're wrong. This one just felt special," Iglesias told Billboard about "Bailando" in an exclusive interview earlier.
"When I recorded the song, when I made the video, everything just came together," he says. "I was like, 'This is what I love to do.'," he added.
Bailando sold 1.2 million copies in the United States alone and went up to number 12 on the Billboard Hot 100 chart. The song has been the longest-running number one song on Billboard's Latin Hot 100 list.
Iglesias was nominated in five categories, of which he won in three. His tune "Loco" lost "Best Tropical Song" and "Bailando" lost "Record of the Year."
While it was a big night for Iglesias, it was a greater event for the Puerto Rican band "Calle 13," which set a record for winning 21 awards at the ceremony including the "Best Urban Music Album."
"We are happy. We have 21 (Latin) Grammys and it is a dream. We never thought we would have this in our lives," vocalist Rene Perez told reporters backstage, according to the Associated Press.
Take a look at the full winners and nominees list at LatinGrammyAwards.com