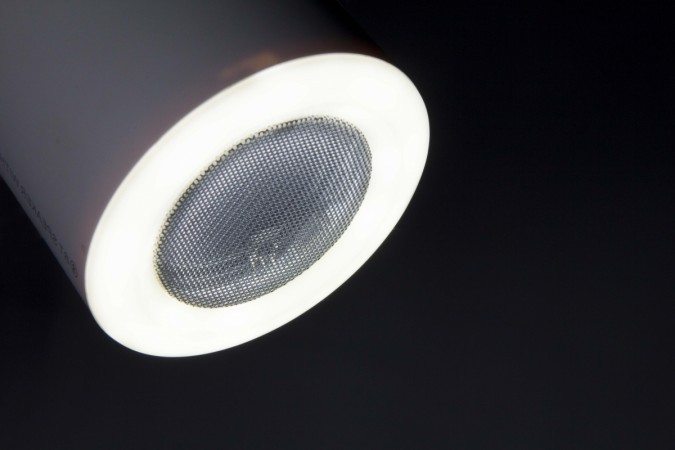 ENRG has introduced an innovative portable speaker-cum-LED bulb in India, which can be operated from a regular bulb holder.
This easy-to-access and user-friendly gadget can play music through any Bluetooth-enabled devices like mobiles, tablets or laptops.
Both the light and the speaker operate independently. So turning off one doesn't affect the other. Also, no additional installation or software is required to operate the device.
Unlike other Bluetooth-based speakers, it doesn't require charging and rather it will consume the required power from the socket.
The LED bulb comes bundled with an infrared-based remote for changing between the tracks. So after connecting your smartphone, you can play the music direct through the remote control as well.
The ENRG LED bulb is priced at ₹2599 and available on their website.
Key Features:
Plug & Play in a regular bulb / CFL socket
No charging required
No cable / wire required
Bluetooth-enabled wireless connectivity for speaker
Works through all Bluetooth-enabled devices including all models of iPhone / iPad / Samsung / Nokia / HTC / Sony / Micromax / Motorola and others
High brightness & low power consumption
Stereo sound with loud output
Multi-function infrared remote to control the bulb and the speaker
Sturdy & compact design for maximum output & durability