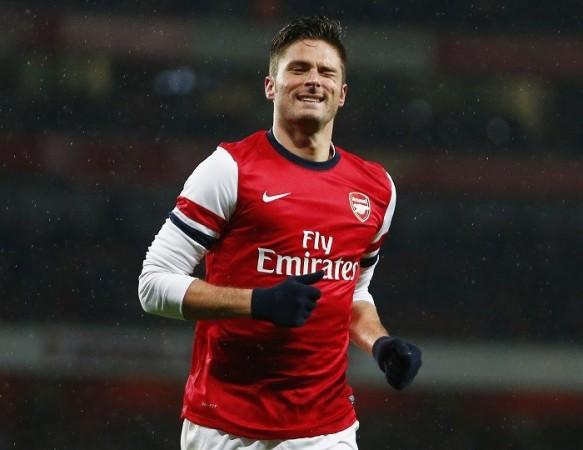 Arsenal face a daunting February and March with one big fixture after another coming on like a piledriver determined to bury Arsene Wenger's men in a mound of snow from which they cannot dig themselves out of.
Where to Watch Live
The game is scheduled for a 7.45 pm GMT (1.15 am IST Wednesday morning) start with live coverage on Star Sports HD1. The match can also be watched via live streaming online in India HERE, with the option to listen online available in the UK HERE. Viewers in the Middle East and North Africa can catch the action live online HERE, with the same going for the rest of Africa viewers HERE. Viewers in the US can live stream the match HERE, while Australia viewers can do the same HERE.
Therefore, the Gunners will be keen to come away from St. Mary's with nothing short of three points when they take on Southampton in the English Premier League on Tuesday night.
Arsenal are on a terrific five-match winning run at the moment, and deservedly find themselves at the top of the table on 51 points from 22 games, one ahead of we-shoot-and-we-score Manchester City.
With City taking on Tottenham only on Wednesday night and Chelsea, two points behind the leaders, also only in action a day later, Arsenal can stretch that gap a little bit more with victory over Southampton.
"Over Christmas, it [the fixture schedule] is always jammed packed," Arsenal defender Carl Jenkinson told the club's official website. "But now it eases a bit which is good because it was a bit intense and the boys do need a good rest between games.
"You get the best out of the team when we have those rest periods as well. But the boss is fantastic at that because we put a good run together when it was very intense, hopefully now we can push on with a few less fixtures and more recovery time."
A week from Saturday, though, the make-or-break fixtures come thick and fast starting with the visit to Liverpool, before Manchester United, Liverpool again (in the FA Cup) and Bayern Munich (in the Champions League) look to break down that Gunners wall.
Wenger wants the scheduling to be a little more kind to teams in Europe, with Arsenal possibly facing only two days' rest between the big FA Cup fifth round match with Liverpool and the first leg of the last 16 game against Bayern Munich.
"In the other leagues they do help teams," Wenger said. "I've already suggested in UEFA meetings to make sure that, in Champions League competitions, the teams have the same amount of rest. In some championships, for example in Portugal, they cancel the games sometimes, they did what they wanted. The game before the Champions League, they cancelled.
"For the competition maybe it would be better that all of the teams had exactly the same amount of rest. It's difficult to say how much difference it makes. But, for example, if you have a bad bruise on a muscle, and if you only have three days [to recover], [with] one day more the player could play, but one day less, the player cannot play.
"With small injuries, you gain 24 hours and it can make a difference. Also, mental recovery is better. Sometimes after a game you go on a high. I don't want to blame anybody. I think there is nobody to blame, it's just the way the fixtures are sold.
"It is the television [companies] today who decide. I cannot even blame the Premier League because it's the television [companies] who have the last word. If they say we want Arsenal vs Liverpool on Sunday, it will be on Sunday."
While a stern few tests await, Wenger will also be aware of Southampton's prowess, even if the Saints' form might have been on the wane over the past couple of months.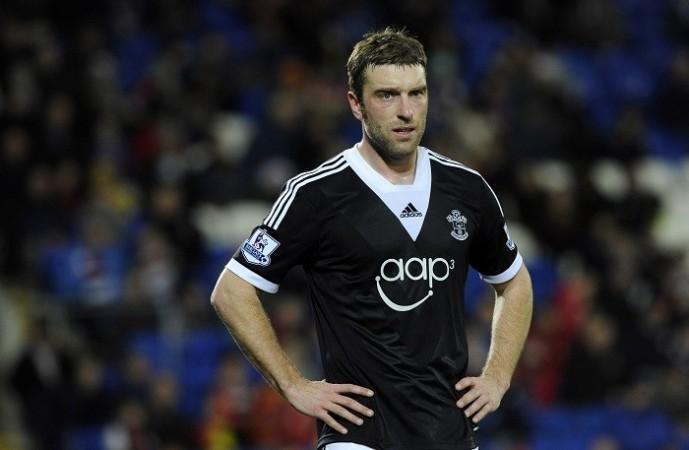 After conceding just five goals in the first 11 games of the season, Southampton have leaked 20 in the next 11, with that run incidentally beginning courtesy that 2-0 defeat at the Emirates in November.
That win will always be remembered for Artur Boruc's calamitous mistake, which allowed Olivier Giroud to nick in a score, and the Southampton goalkeeper will do well not to think he is Cristiano Ronaldo inside his own box come Tuesday.
"Arsenal have got a great structure," Southampton manager Mauricio Pochettino said. "They have got a squad with very talented players and the structure of the club allowed them to fight for the title until the end of the season. They will be there fighting for the title.
"Of course, we will try to win the game. One of our strengths is that we go to every game believing that we can win the game, and this is something that we will do. We will go and attack them and try to win the game."
Team news: Southampton: Dani Osvaldo was suspended by the club for two weeks following a training ground incident, with fellow strike partner Rickie Lambert also a doubt with a hamstring problem. Dejan Lovren and Gaston Ramirez remain sidelined, but Victor Wanyama could feature for the first time since the beginning of last month.
Arsenal: Jack Wilshere, who has scored or assisted in four of Arsenal's last five Premier League goals, is a doubt with an ankle problem, but Aaron Ramsey, the team's best player this season, Thomas Vermaelen and Mikel Arteta return. "We have a doubt about Jack Wilshere, who had an ankle problem during the game against Coventry, Wenger said. "We have players back normally in the squad -- Vermaelen and Arteta. They should be back and available but we might from our last game lose Jack."
Alex Oxlade-Chamberlain might get a start after doing pretty well against Coventry, and the midfielder will look to make an impression against his former club. "To go back there in any sense is always really nice, especially when we go to play them," former Saints man Oxlade-Chamberlain said. "Last season I went back there and it was a surreal feeling for me, warming up on the opposite side of the pitch and being in the opposite dressing room.
"It was the first time I went back there to play so it was a bit weird for me. I'm looking forward to going back this season, obviously they're doing really well so it's a tough game for us."
Key men: Southampton: Adam Lallana and Jay Rodriguez have been everpresent for Southampton this season, and the England World Cup hopefuls will look to make an impact.
Arsenal: Aaron Ramsey will be chomping at the bit for a crack on the field, and if Wilshere is ruled out, then the Welshman might get a chance to shine from the start.
Expected lineups: Southampton: Boruc; Shaw, Yoshida, Fonte, Chambers; Schneiderlin, Cork; Ward-Prowse, Lallana, Rodriguez; Lambert.
Arsenal: Szczesny; Sagna, Mertesacker, Koscielny, Gibbs; Flamini, Oxlade-Chamberlain; Gnabry, Ozil, Cazorla; Giroud.
Prediction: 2-1 to Arsenal