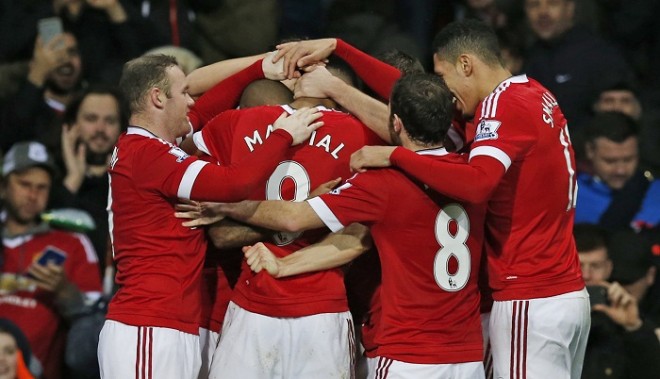 The English Premier League continues to flex those financial muscles, with the most popular football league in the world accounting for 30% of the transfer fees that were paid out in 2015. With a record multi-billion TV deal kicking in from next season, that percentage is expected to be ramped up further.
A total of $4.2billion was spent on player transfers in 2015, according to FIFA's Global Transfer Market. The figure is up about 2.6% from the year before, and expected to rise even further in 2016.
However, the interesting aspect of the report was that of the 13,558 transfers that took place last year, only 13.7% of them had a fee involved, proving just how elite the Premier League, La Liga, Bundesliga and the other major European leagues are, when even a low-profile transfer involves millions.
At a time when three La Liga teams – Barcelona, Real Madrid and Atletico Madrid – were handed bans for the illegal transfers of players U-18, Mark Goddard the head of transfer compliance at FIFA has asked for greater transparency in the whole transfer process.
Most of the clubs only say X player has been bought from Y club for an undisclosed fee, with the secrecy and lack of transparency in such transactions shown clearly when Football Leaks, a website, published the details of the most expensive transfer in football history – Gareth Bale's move from Tottenham to Real Madrid in 2013.
Until now, Real Madrid had insisted they paid only (only being relative, of course) €91.59m (around $99.23m) to sign Bale from Spurs, and not a figure above the €96m (around $103.9m) they paid to get Ronaldo to the Santiago Bernabeu from Manchester United in 2009.
However, the Football Leaks story clearly shows Real Madrid actually paid €100,759, 418 (around $109m) to Tottenham in order to sign Bale, clearly making him the most expensive player in history, much to Ronaldo's chagrin, no doubt.
These uncertainties and transfer-murkiness is what Goddard wants to stop. "It would be really good if we could have a verifiable transparent credible source as opposed to back pages of football magazines and soccer leak websites and these kind of things," he was quoted as saying by Bloomberg.
Goddard, though, was thankful for the work done by the likes of Football Leaks in helping FIFA stay on top of the actual amounts involved in these transfers.
"Obviously, the Football Leaks guys have gone rogue," Goddard said. "For us, all streams of information are very, very useful and that one has been as well. ... That adds to the picture that we try and paint when we do compliance activities."