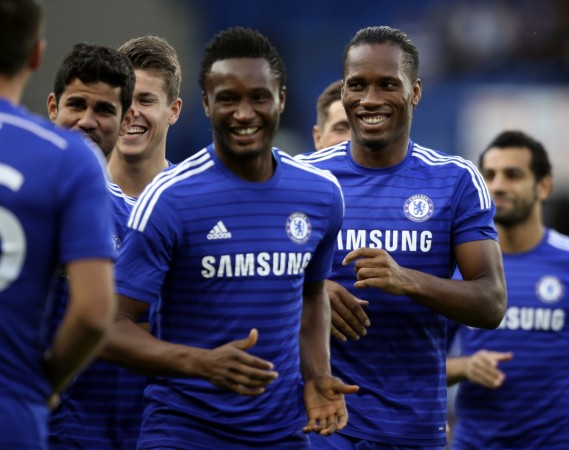 With only a couple of days remaining for the start of the 2014/15 Premier League campaign, Chelsea will be itching to have a go after ending last season trophyless.
The Blues' performance in the last season wasn't that bad per se as they managed to finish third in the Premier League as well as reach the semifinals of the Champions League.
But by their standards, the 2013/14 season was a little disappointing especially after the much-awaited return of Chelsea boss Jose Mourinho.
The main problem with the Blues last season was their inability to get results against the "lesser" teams.
Despite beating the likes of Arsenal, Liverpool, Manchester City, Manchester United and Tottenham in the Premier League, they suffered some shock defeats at the hands of Aston Villa, Crystal Palace, Sunderland and Stoke City. And this finally cost them the title.
Many, including Mourinho, felt that the Blues' lack of firepower up front contributed to their disappointing campaign last season.
Despite having the likes of Demba Ba, Samuel Eto'o (both left the club this summer) and Fernando Torres, leading their attack, the goals always came from midfield players including Eden Hazard, Oscar and Andre Schurrle.
However, things will certainly change for the Blues in the forthcoming season as they have managed to secure the signature of Spanish goal machine Diego Costa, who netted an impressive 27 goals in 35 appearances as Atletico Madrid went on to win the La Liga ahead of clubs such as Real Madrid and Barcelona.
The Brazil-born striker has already shown his intent of doing well in the Premier League by bagging four goals in the preseason.
Apart from Costa, the Blues have also signed the experienced Cesc Fabregas and Filipe Luis from Barcelona and Atletico Madrid respectively. However, it was Chelsea hero Didier Drogba who made all the headlines when he re-joined the Blues on a free transfer this summer.
The return of goalkeeper Thibaut Courtois, following a three-year loan spell at Atletico Madrid, should also be beneficial to the Blues as the Belgian has been in top form in the past couple of years. However, he will have to compete with veteran and long-time No.1 Petr Cech for a place in the first team.
Despite Chelsea not registering comprehensive wins in the preseason, Mourinho insists that his side have become "stronger", and will be looking to win as many trophies as possible next season.
The Blues kickoff their 2014/15 Premier League campaign with some pretty easy fixtures against newly promoted sides Burnley (18 August) and Leicester City (23 August) before they travel to Everton on 30 August.