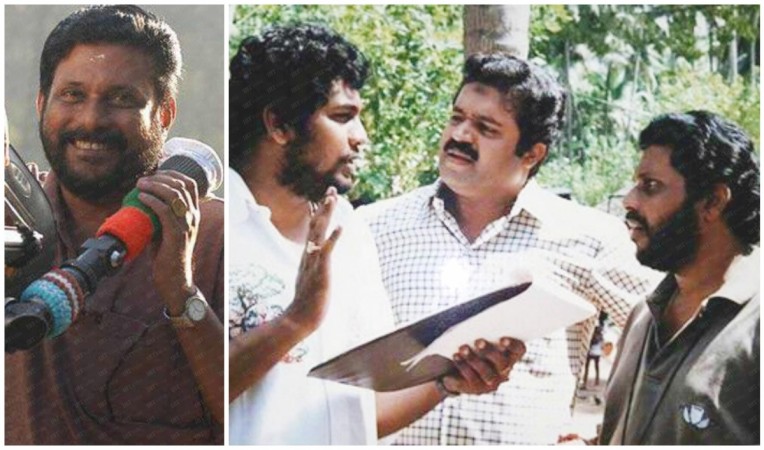 Keralites have been mourning the loss of three notable artistes — poet ONV Kurup, cinematographer Anandakuttan and music director Rajamani — of the Malayalam entertainment industry. The three passed away within a span of two days.
However, while reporting the death news of Anandakuttan, an English daily, based in Tamil Nadu, mistakenly used the photo of director Shaji Kailas, thus creating confusion among the readers. A social media user posted the photo of that report on his Facebook page pointing out the mistake.
It has to be noted here that both Anandakuttan and Shaji were good friends in the industry. They also worked together in Malayalam films "News," "Neelakurukkan," "The Truth," "F.I.R." and "Natturajavu."
Similarly, a few days ago, some media houses had mistaken "My Dear Kuttichathan" actor GK Pillai for another Malayalam artiste, who was his namesake, while reporting the former's death news. The reports carried the photo of GK Pillai of "Kumkumapoovu" serial-fame.
Anandakuttan, who became one of the most popular cinematographers in the film industry, began his career in 1977 with Chandrakumar's "Manasil Oru Mayil." Some of his notable cinematography works include "Bharatham," "Akasadooth," "Kamaladalam," "His Highness Abdullah," "Aniyathipravu," "Adharvam," "No 20 Madras Mail," and "Manivathoorile Aayiram Sivarathrikal," among others.
The mortal remains of Anandakuttan were cremated at 11 am on Monday, Feb. 15, in Ravipuram crematorium in Kochi. He is survived by his wife, Geeta, and children Sreekumar, Neelima and Karthika.
Check out the news report below: