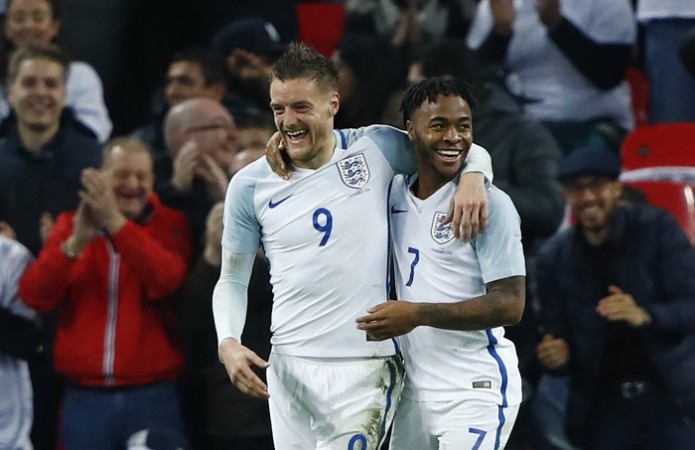 England were on their way to an impressive home win over Spain, but a late slip in concentration meant they would have to settle for a draw. With Gareth Southgate looking like getting his most impressive win yet as England manager, Spain ended those hopes by striking two goals right at the death to salvage a 2-2 draw at Wembley in an international friendly.
Adam Lallana opened the scoring for England from the penalty spot, before Jamie Vardy made it 2-0 early in the second half. However, Iago Aspas and Isco struck in the 89th minute and fifth minute of stoppage time to ensure the game would end level.
Despite the late giveaways, this was a much more encouraging performance from England, one that should keep Southgate at the helm as the permanent manager. While this performance was only against a second-string side, the manner in which England played was impressive.
"I think it was a fantastic performance and a fantastic effort, I am so pleased with the way we pressed in particular," Southgate said. "At times we used the ball very well and we were a threat on the counter. Maybe as the second half wore on, we started to tire.
"I have proved that I can handle big occasions. Until you are thrown into the spotlight in matches like last Friday under intense pressure and tactical challenges like today, you are never sure how it is going to be. The performance was really very special.
"We know the level and the improvement that has been made. I couldn't be prouder of the way they have tried everything we wanted to do. I have loved doing it."
England opened the scoring in just the ninth minute of the match when a through ball from Lallana put Jamie Vardy through. Pepe Reina brought the Leicester City strike down and Lallana, who would later go off injured, stepped up to put the penalty home.
A header from Vardy on 48 minutes doubled England's lead, before the late drama, with substitute Isco having the final say.
"I couldn't have asked for any more of them," Southgate added. "Maybe in the long run not winning a game like that will be better for us because we know what we have to do.
"I have loved the experience and I am just pleased that we have fulfilled the remit we were given."