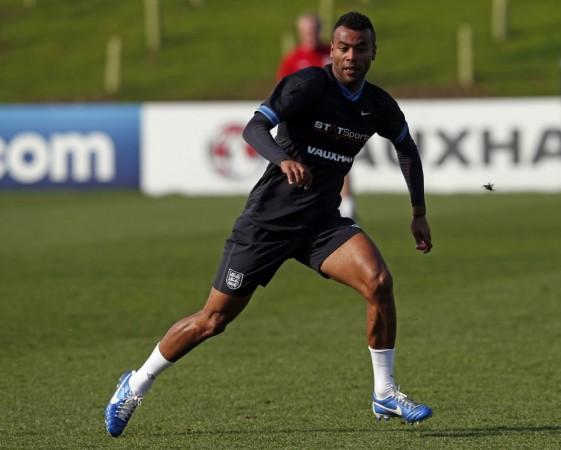 England defender Ashley Cole is expected to play against Poland on Tuesday night's World Cup qualifier match after he was sidelined for the match against San Marino last Friday. It will be his 99th cap for his country if manager Roy Hodgson fields him tonight.
The 31-year-old Chelsea defender almost faced ban by a few matches for his careless and insulting tweet calling the Football Association (FA) a "bunch of t***s" but FA chairman David Bernstein decided not to suspend him following his sincere apology, thus paving him the way to play in the World Cup qualifying and league matches.
Cole has a challenge in Leighton Baines, who played in his position the last four matches England played, after he was ruled out of action due to injury. But he may return to the team now that he is fit.
And the good news is that England coach and captain are all praise for the defender.
"Ashley has been a fantastic player and still is a fantastic player. We're lucky in England that while Ashley was regarded as the only left-back in England for years, we have Leighton Baines and some interesting younger left-backs like Kieran Gibbs and Ryan Bertrand. It's been a problem position in many of the countries I've worked, but now we're very well off. That's encouraging. Full-backs have always played an important role but, if anything, the importance of their role has increased," manager Roy Hodgson told The Sun.
"We had the incident with Ashley and that was dealt with to the FA's satisfaction. The chairman made his views very clear and I've been allowed to concentrate on football and to work with Ashley on the field. That is all," he added referring to Ashley's insulting tweet on the FA.
England captain Steven Gerrard admitted that younger players are pushing for a spot from the older players but said Ashley is still good on the field.
"Ashley's a top player. And it's important to speak about him as a player. He's quiet privately and reserved within the squad, but he comes alive on the pitch. He's been one of the best left-backs this country has ever produced so let's enjoy the last few years of his time with us," he told The Sun.