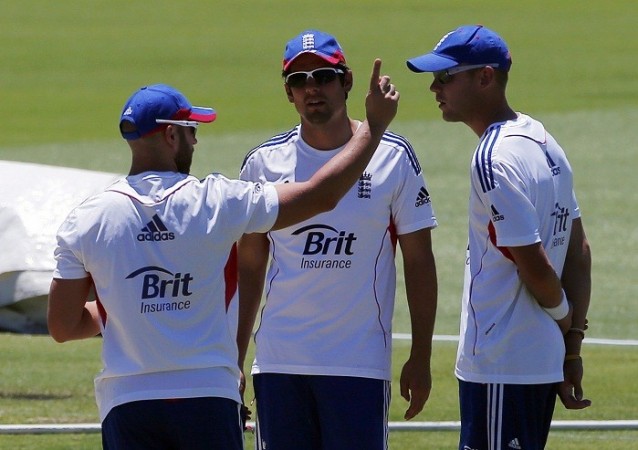 England players Matt Prior and Stuart Broad might be feeling the pinch after a miserable Ashes campaign, but they were heroes on Wednesday when they rescued a 24-year-old man from jumping off a bridge near their hotel in Sydney.
According to the Daily Telegraph, Prior helped coax the man from jumping off the bridge, pulling him away from the 19-metre high Pyrmount Bridge in Darling Harbour. Police later revealed a 24-year-old man was taken to St. Vincent's Hospital for treatment.
"We just did what anybody would do in that situation," Prior said.
"We were trying to help a bloke who was struggling and in a bad way. I look back and I'm just glad we left the bar when we did and we were there for him."
According to the report, Broad and Prior, returning from a Barmy Army event, saw the man standing on the bridge seemingly about to take a leap, and initially thought the man was on the top of the bridge on a dare, but soon realised the situation was much more serious.
The man, who reportedly had an English accent, had thrown his passport, wallet and phone off the bridge and was preparing himself to jump before the players intervened and talked him out of taking the leap.
England's security office Terry Minish was also at the scene and helped in preventing a catastrophic incident.
"Walking back to the hotel we spotted a young man on the edge of the bridge about to jump," Minish said. "He was saying he just wanted to drown. Matt helped to pull him down off the edge of the bridge and sat with him until the police arrived.
"It all happened very quickly and we acted on impulse. It is what you do in these situations."
Australia coach Darren Lehmann was all praise for the English duo. "I thank them. It's a fantastic thing to do," Lehmann said. "To save someone's life is pretty special, so from an Australian point of view I thank them for saving another Australian by what they've done there."