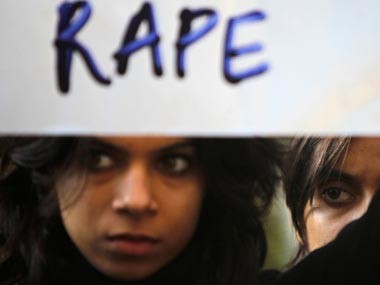 At a time when the protests for justice grow louder, another shocking incident of crimes against women was reported in Haryana on Friday.
The victim, an engineering student, was allegedly raped by her classmate in a car. Two days after the incident a police complaint was filed, wherein the girl stated that she was on her way to tuition when she was pulled into a car and raped before being dumping in an isolated area. She managed to find her way back home and narrated the incident to her parents
Her medical reports have confirmed assault. The accused has been arrested but police refused to divulge any further details. According to reports, he has been charged under SC/ST Act as the victim reportedly belonged to a scheduled caste.
Meanwhile, the condition of the 14-year-old girl who attempted suicide after she was raped by her bother-in-law and his cousin for several days is stable.
"She is stable now. She was on a ventilator yesterday, but now she has been put on stand-by ventilator," resident medical officer of V S Hospital told PTI.
The victim, a seventh-grade student, was kidnapped on Dec 6 from a shop near Dholka, Gujarat. She was repeatedly assaulted by her sister's husband Prakash Devipujak and his cousin Mohit. The offenders dumped her in the outskirts of Dholka on Dec 12.
Traumatized by the assault and with unbearable abdomen pain, the teen attempted suicide by consuming poison on Dec 29. She was rushed to a local hospital, where doctors referred her to V S hospital on Ahmedabad.
An FIR was lodged against the accused on Dec 14. Police have arrested Devipujak and are in the lookout for Mohit.