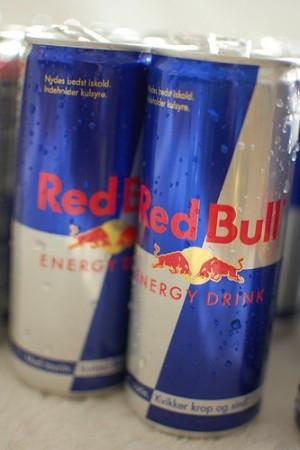 Energy drinks can pose serious risk to the heart, shows a new research.
In the new study, consumption of energy drinks - high in caffeine and taurine - was associated with dramatic changes in the normal function of the heart. Even healthy adults experienced considerable increase in heart contraction rates, nearly one hour after consuming the drink.
Concerned with the findings, researchers recommended people with heart problems, particularly diagnosed with cardiac arrhythmias (condition of irregular heartbeat), to completely avoid them. "Until now, we haven't known exactly what effect these energy drinks have on the function of the heart," researcher Jonas Dörner, said in a statement. "There are concerns about the products' potential adverse side effects on heart function, especially in adolescents and young adults, but there is little or no regulation of energy drink sales."
The study included 18 healthy people, aged around 28 years. The participants took energy drinks with 400 mg taurine and 32 mg caffeine per 100 ml. With the help of cardiac magnetic resonance imaging (MRI) technique, researchers monitored function of their heart, both before and after taking the drink.
Consumption of energy drinks was found leading to greater contractility in the heart's left ventricle that plays a major role in supplying blood in the body. "We've shown that energy drink consumption has a short-term impact on cardiac contractility," Dr. Dörner said.
Most energy drinks contain high levels of various chemicals, mainly taurine and caffeine. While explaining the hidden risk associated with energy drinks, the researchers said. "Usually energy drinks contain taurine and caffeine as their main pharmacological ingredients. The amount of caffeine is up to three times higher than in other caffeinated beverages like coffee or cola," Dr. Dörner, stressed. There are many side effects known to be associated with a high intake of caffeine, including rapid heart rate, palpitations, rise in blood pressure and, in the most severe cases, seizures or sudden death."
The findings were presented at the annual meeting of the Radiological Society of North America (RSNA), held in Chicago today.
Energy drinks have become highly popular among both children and adolescents. Previous research has shown that energy drink consumption escalated risk of developing seizures, diabetes, cardiac abnormalities and behavioural disorders. Energy drinks contain chemicals like guarana, L-carntiine, ginseng and yohimbine, apart from high amounts of caffeine and taurine.
However, youngsters have always been attracted to it, mainly thinking of the academic benefits associated with them. Contradicting this popular belief, a team of researchers from Netherlands reported in January found that energy drinks can be of little help in studies.