Vikram had earlier revealed that his son would love to take up acting as a career, and now the dream doesn't seem too far with Shankar reportedly planning to launch him.
Grapevine has it that Shankar is getting ready to launch Vikram's son Dhruv. Though it is not sure when it is going to happen, the director seems to have promised the "Saamy" star that he would direct his son in future.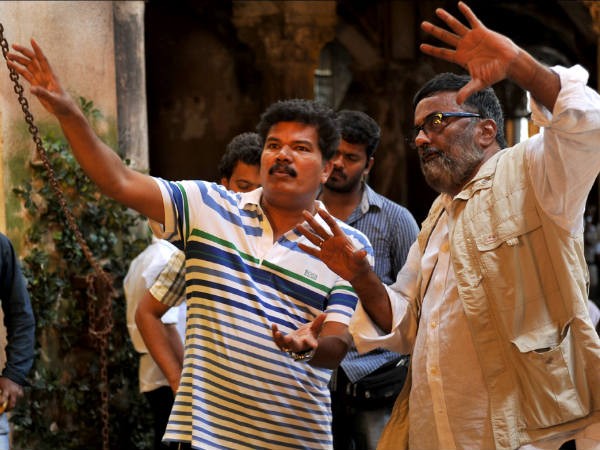 Shankar has reportedly decided to launch Dhruv as a goodwill gesture to Vikram for agreeing to play villain in their forthcoming movie "Endhiran". The debut news of Dhruv does not come as a surprise as the "I" actor has revealed earlier in interviews that his son was interested in acting.
Being launched by Shankar could give a flying start to the young talent's career, as the director is one of the most successful commercial directors of South India, and it is not everyday that actors get the opportunity to work with the "Anniyan" creator.
"Endhiran 2"
Forthcoming movie "Endhiran 2", which stars Rajinikanth as the hero, will see Vikram playing the antagonist. However, he was not the first choice for the movie. Shankar had written the script keeping Bollywood actor Aamir Khan in mind. But the "3 Idiots" star could not take up the project for reasons best known to him and this forced the director to opt for Vikram.
Shankar has worked with Vikram in blockbuster "Anniyan" and "I", which was released earlier this year. "Endhiran 2" will be their third venture together. Currently, the film's unit is busy with the pre-production work.
"Endhiran 2" is likely to take off in 2016. The first instalment, which had Aishwarya Rai Bachchan in the female lead, was released in 2010 and was a blockbuster hit.