Amid the news of deforestation, bleaching of the coral reefs and rising sea levels due to global warming; here comes a good news – the second largest coral reef in the world has just been crossed off from the list of endangered places in the world.
The 300-km long Belize Barrier Reef is a part of the 900-km Mesoamerican Barrier Reef System, starting from Cancún on the north-eastern tip of the Yucatán Peninsula through the Riviera Maya and up to Honduras.
The Belize Barrier Reef Reserve System (BBRRS) was moved to the danger list in 2009 and it has been removed from the UNESCO World Heritage Center list of "World Heritage in Danger." The World Heritage Committee took the decision at the 42nd annual meeting, which took place in Manama, Bahrain.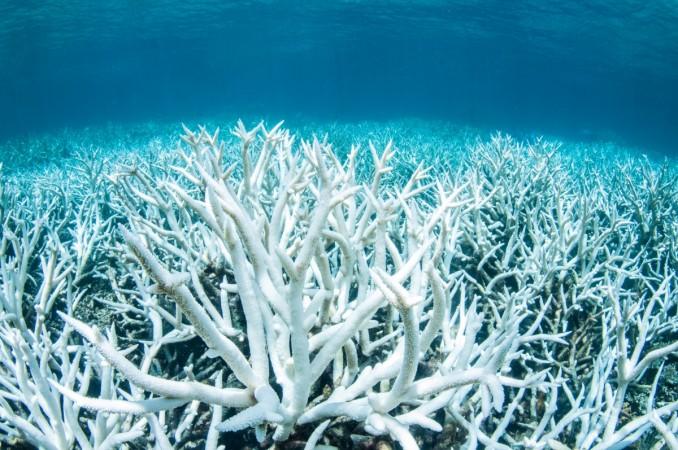 The BBRRS was enlisted as one of the endangered places due to several threats, which included unsustainable tourism development on a number of its islands and cayes. Possible oil and gas activities at the site also added to the threats; as it was affecting the site's fragile ecosystem.
Now, the World Heritage Committee has taken it off the endangered list, as the place is now safe, thanks to safeguarding measures taken up by Belize for the historic conservation, which include a ban on oil exploration across the entire maritime zone last year. They have also strengthened forestry regulations recently in order to ensure better protection of the mangroves.
The Belizean reef system made it to the World Heritage List in 1996, known for its stunning natural system hosting the largest barrier reef in the entire northern hemisphere, offshore atolls, hundreds of cayes, mangrove forests, coastal lagoons as well as estuaries. The BBRRS also hosts a number of significant threatened species, such as the green hawk-billed and loggerhead sea turtles, West Indian manatee, and American marine crocodile.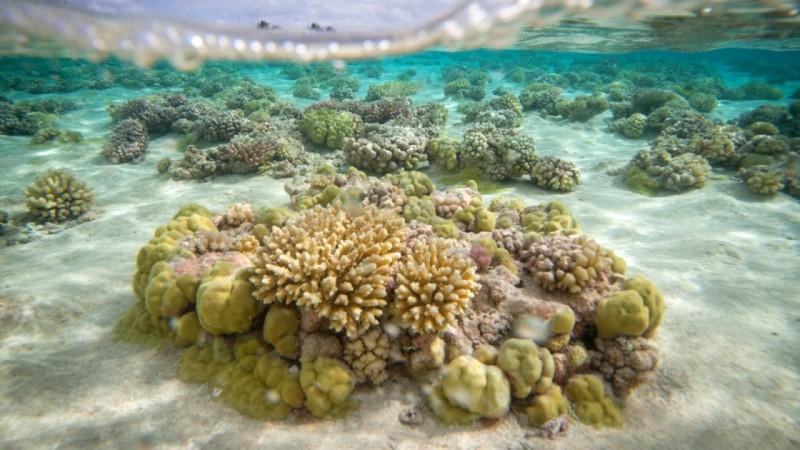 "Today's outcome shows the power of collective action among government, UNESCO, IUCN and civil society and sets an example for the rest of the world," said the director of UNESCO World Heritage Centre, Dr. Mechtild Rossler. Currently, there are 54 properties which the World Heritage Committee has included in the List of World Heritage in danger under Article 11 (4) of the UN Convention. (See full list here)
The Belezean coral reefs are second only to the Great Barrier Reef, the world's largest coral reef system located in the Coral Sea, off the coast of Queensland, Australia, with over 2,900 individual reefs and 900 islands stretching over 2,300 km.
Here's the full list of UNESCO's 54 Endangered Heritage centers:
Afghanistan
Cultural Landscape and Archaeological Remains of the Bamiyan Valley(2003)
Minaret and Archaeological Remains of Jam (2002)
Austria
Historic Centre of Vienna (2017)
Bolivia (Plurinational State of)
Central African Republic
Manovo-Gounda St Floris National Park (1997)
Chile
Humberstone and Santa Laura Saltpeter Works (2005)
Côte d'Ivoire
Mount Nimba Strict Nature Reserve (1992) *
Democratic Republic of the Congo
Garamba National Park (1996)
Kahuzi-Biega National Park (1997)
Okapi Wildlife Reserve (1997)
Salonga National Park (1999)
Virunga National Park (1994)
Egypt
Guinea
Mount Nimba Strict Nature Reserve (1992) *
Honduras
Río Plátano Biosphere Reserve (2011)
Indonesia
Tropical Rainforest Heritage of Sumatra (2011)
Iraq
Ashur (Qal'at Sherqat) (2003)
Hatra (2015)
Samarra Archaeological City (2007)
Jerusalem (Site proposed by Jordan)
Old City of Jerusalem and its Walls (1982)
Kenya
Lake Turkana National Parks (2018)
Libya
Archaeological Site of Cyrene (2016)
Archaeological Site of Leptis Magna (2016)
Archaeological Site of Sabratha (2016)
Old Town of Ghadamès (2016)
Rock-Art Sites of Tadrart Acacus (2016)
Madagascar
Rainforests of the Atsinanana (2010)
Mali
Old Towns of Djenné (2016)
Timbuktu (2012)
Tomb of Askia (2012)
Micronesia (Federated States of)
Nan Madol: Ceremonial Centre of Eastern Micronesia (2016)
Niger
Air and Ténéré Natural Reserves (1992)
Palestine
Birthplace of Jesus: Church of the Nativity and the Pilgrimage Route, Bethlehem (2012)
Hebron/Al-Khalil Old Town (2017)
Palestine: Land of Olives and Vines – Cultural Landscape of Southern Jerusalem, Battir (2014)
Panama
Fortifications on the Caribbean Side of Panama: Portobelo-San Lorenzo(2012)
Peru
Chan Chan Archaeological Zone (1986)
Senegal
Niokolo-Koba National Park (2007)
Serbia
Medieval Monuments in Kosovo (2006)
Solomon Islands
Syrian Arab Republic
Ancient City of Aleppo (2013)
Ancient City of Bosra (2013)
Ancient City of Damascus (2013)
Ancient Villages of Northern Syria (2013)
Crac des Chevaliers and Qal'at Salah El-Din (2013)
Site of Palmyra (2013)
Uganda
Tombs of Buganda Kings at Kasubi (2010)
United Kingdom of Great Britain and Northern Ireland
Liverpool – Maritime Mercantile City (2012)
United Republic of Tanzania
Selous Game Reserve (2014)
United States of America
Everglades National Park (2010)
Uzbekistan
Historic Centre of Shakhrisyabz (2016)
Venezuela (Bolivarian Republic of)
Yemen
Historic Town of Zabid (2000)
Old City of Sana'a (2015)
Old Walled City of Shibam (2015)