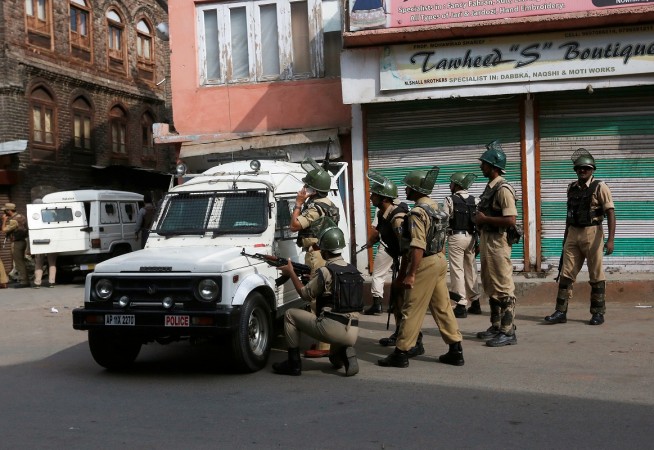 Encounter security forces and terrorists is still underway in Kashmir's Kupwara district after militants attacked a BSF camp at Karnah.
At least three BSF jawans and a porter were injured in the encounter. The exchange of gunfire is ongoing, the police said. The police further added that the injured were being airlifted to Army's base hospital in Srinagar.
The BSF camp, in Nachin village, held an ammunition depot as well.
The four people were injured in an initial firing, after which they were flown out. The encounter took place after the injuries.
The attack comes two days after two army personnel and one Jammu and Kashmir policeman was killed by militants in Baramulla. At least five other soldiers were injured. The convoy was attacked on the national highway. The militants had escaped after the attack. Witnesses said that fighting had carried on for 20 minutes.
This was the first time that an Army convoy was attacked by militants in years, according to the Indian Express. The Army has been moving its convoys at night after protests and crackdown on the protests created unrest in Kashmir.
On Tuesday, five militants were killed in the Uri Sector near the border. They were trying to infiltrate into India.