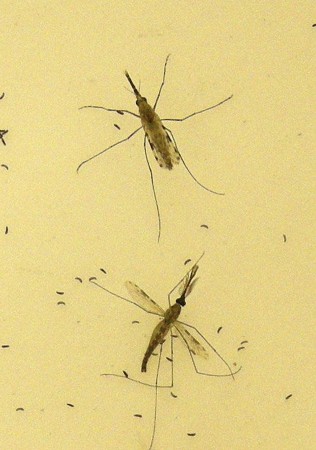 Mosquito-borne disease Encephalitis has taken more than 350 lives in Assam in the last few weeks.
Japanese Encephalitis (JE) and Acute Encephalitis Syndrome outbreak have affected 21 districts of Assam, with Sivasagar being the worst affected area.
More than 45 people have succumbed to the disease in Sivasagar alone this year, despite it being the headquarters to JE vaccination programme, which was started in 2011.
According to doctors, after the commencement of the programme there was a shortage of vaccines for two consecutive years. There was insufficient supply to meet the demands as the vaccines are produced only in China.
The state could not be meet the demands sufficiently, despite receiving a grant of ₹910.4 crore from the National Rural Health Mission in 2013. Out of the grant money, ₹57.41 crore was specifically allotted to tackle vector-borne diseases, with a major part to be spent on Encephalitis outbreak prevention.
Lack of special care units, laboratories and shortage of medicines for the treatment of Encephalitis in district hospitals also reportedly played a part in the massive outbreak of the disease, killing hundreds in the last few weeks.
Meanwhile, nine districts remained shielded from the Encephalitis outbreak because of the vaccination programme in February, according to NDTV.
Mosquitoes, the carriers of the virus, breeds in the stagnant water pits and paddy fields - areas most prone to JE. Having moist climate, deep forests and dense network of water streams, Assam is highly prone to the disease.
However, the disease has now reportedly spread to other northeastern states, such as Tripura, Meghalaya and Arunachal Pradesh, which has similar (damp) climatic conditions.