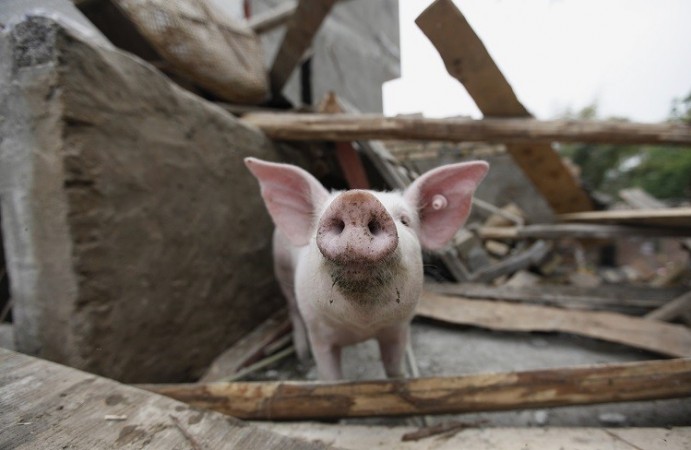 At least 40 people have been confirmed dead due to encephalitis, in just around a fortnight, at the North Bengal Medical College and Hospital (NBMCH), in Siliguri. This has set off a mass fear that this disease could be spreading quickly throughout the region.
Other than this, there are currently 141 people admitted to the NBMCH who have encephalitis-like symptoms. The doctors at the hospital suspect that around 75 per cent of these patients have Japanese encephalitis. Around 30 people have succumbed to the disease in the first 10 days itself, officials revealed to The Times of India.
Japanese encephalitis is found plenty in pigs. Siliguri is known to have plenty of pigs and nothing has yet been done to stop this infestation yet, according to reports.
"Most of the patients are from Jalpaiguri," said Amarendra Nath Sarkar, Superintendent of the NBMCH. "There are patients from Darjeeling, Cooch Behar, north Dinajpur, Lower Assam and Bihar as well. They all have syndromes of encephalitis, but confirmation can come only after tests."
A total of up to 200 patients admitted, have either been diagnosed with encephalitis, or have shown encephalitis-like symptoms. Other than the NBMCH, the Jalpaiguri Sardar Hospital has also had four encephalitis deaths.
"Unfortunately, four of them died. Two are still undergoing treatment. The rest have been released," said Jagannath Sarkar, Chief Health Officer, Jalpaiguri. "The other patients took admission in NBMCH on their own. They did not turn up at Jalpaiguri hospital."
The NBMCH have received around 200 test kits for encephalitis from Pune, and have also set up extra MIR teams to ease the ever increasing flow of patients in the hospital. A special team of experts also reached Siliguri on Friday, to investigate the hospitals, and the surrounding areas, and to find out the root cause for the spread of this disease.
Encephalitis is mainly caused by viral or bacterial infections in the brain. These infections cause acute swellings in the brain, over a period of time. In adults, the disease has symptoms like seizures, acute fever, confusion and headache. In children, meanwhile, this disease manifests itself in fever, poor appetite and irritability. Japanese encephalitis is said to be the most deadly type of encephalitis, with a mortality rate of around 60 per cent.