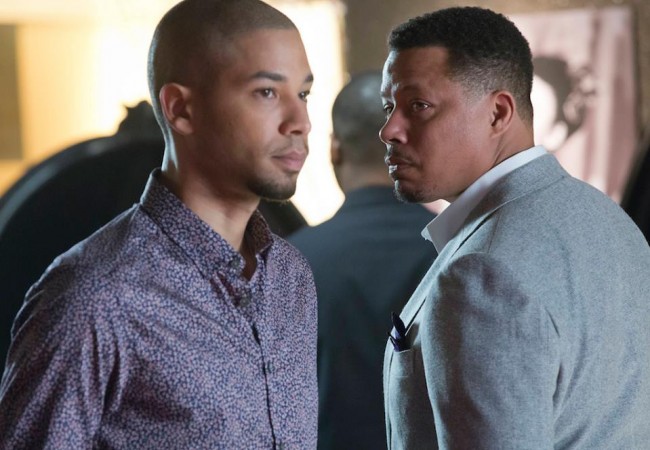 Of all the relationships Jamal (Jussie Smollett) has had, his relationship with D-Major certainly seems like an important one. Lucious' second son seems smitten by his partner but the question looming on everyone's minds is this: Will they be together when Season 3 premieres?
According to executive producer Ilene Chaiken, Jamal and D-Major's relationship will be explored further. The showrunner added that their chemistry is "grounded in reality," and is one that will resonate with people who have been in a similar situation, according to TV Line.
Fans of the show will remember that D-Major pushed Jamal away in the Season 2 finale and even accused him of making advances. This led to another fight between Lucious (Terrence Howard) and his son. However, it remains to be seen if Jamal can move past the hurt and the humiliation caused by his partner.
According to Chaiken, "If Jamal can forgive D-Major and understand him, and if D-Major wants to change and to find a way to live more honestly, then there's hope there for a relationship."
While romance or at least the idea of it is enough to excite fans, the showrunner added that the Cookie's (Taraji P. Henson) favourite son might play a pivotal role in bringing his family together. His refusal to sing at his brother Hakeem's (Bryshere Y. Gray) wedding was evidence of his disillusionment with his parents' success in the music industry.
Jamal's protest might spill into the next season as well. But his resistance to creating new music might force his family members to re-think their decisions and the music dynasty they've built.
Chaiken added, "The question now is, can Jamal also bring his brothers and his mother along with him on this stance, and say 'This is no longer how we have to go about our lives and our business?"
We certainly hope he does.
"Empire" Season 3 is scheduled to premiere in the fall of 2016.