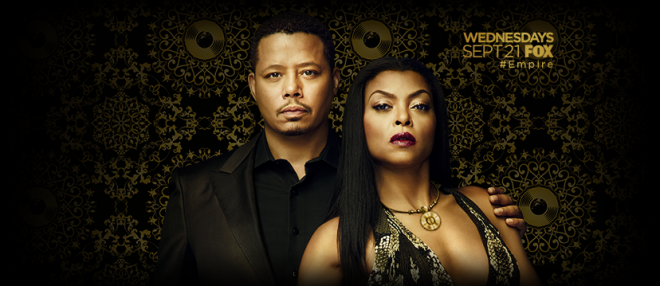 Popular Fox musical drama series "Empire" will begin its third season next Wednesday, Sept. 21, at 9 p.m. The premiere episode is titled "Light in Darkness" and it will address the consequences of Anika Calhoun and Rhonda Lyon's rooftop fight.
The brutal fighting sequence towards the end of the last season hinted at the death of a series regular and it sparked several speculations on whether Grace Gealey and Kaitlin Doubleday bid adieu to the series in season 3.
Although names of both the actresses are included in the main cast list, showrunner Ilene Chaiken has made it very clear that only one of them will survive and she will have "quite a story" in the upcoming season.
Similarly, cast member Taraji P. Henson also spoke about the death of a character in the premiere episode of "Empire" season 3. But she refused to reveal whether its Anika or Rhonda. According to actor Bryshere Y. Gray, it could be the demise of Andre's wife. However, Kaitlin posted a photo on Instagram showcasing her new look in the third season of the musical drama.
Meanwhile, the premiere title, "Light in Darkness", hints at the death of Grace's character as it could settle a few problems of the Lyon family and reunite them. The demise of Lucious' new wife may also help his son Hakeem to plan his move against his father. However, the official synopsis does not have any details about it.
Check out the brief summary of "Empire" season 3 episode 1 below:
EMPIRE picks up exactly where Season Two ended - Hakeem left at the altar, Lucious and Anika married and Anika and Rhonda fighting on the roof - until someone falls. Also, Lucious pursues his music legacy with his streaming service, while clashing with his half-brother, Tariq (Morocco Omari), who is leading a federal task force investigating him.