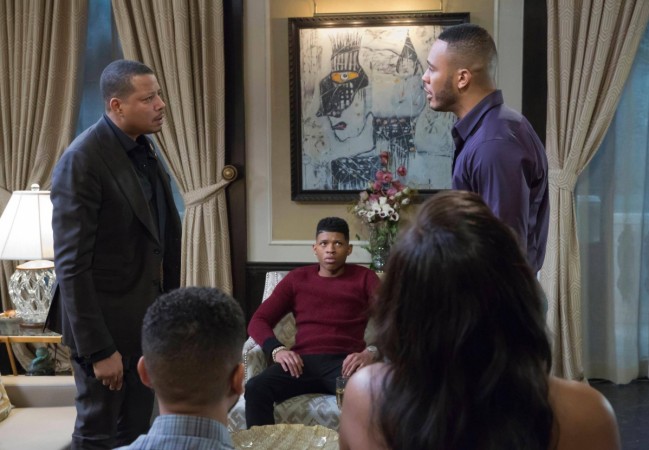 Empire season 3 will go on a week-long hiatus this Wednesday, November 23, and will return with an all new episode on November 30, at 9pm EST on Fox network. Episode 7 is titled What We May Be and it could feature an argument between Lyon and his eldest son Andre.
The reason for a short hiatus is not revealed by the network, but the schedule states that it will air the first episode of the current season instead of a new episode. A short summary about it read: The Lyons are back on an encore of the season three premiere.
Until the musical drama returns with a new episode next Wednesday, watch the first six episodes of the new season online here for free (only in the US).
Meanwhile, the upcoming episode will feature a lot of drama between the lead characters, including Cookie and her sons. While the former wife of the drug dealer-turned-hip hop mogul will plan an elaborate dinner party, Jamal and Hakeem will be busy trying to make up for their mistakes.
The character of Taye Diggs's mother will be portrayed by The Cosby Show star Phylicia Rashad and she could play a major role in reuniting The Lyons. But things might turn for the worst after Andre decides to move against his father for Tiana Brown.
Here is the official synopsis for Empire season 3 episode 7, titled What We May Be:
Cookie looks to Candace for tips on how to plan an elaborate family dinner that will impress Angelo's mother, Diane (guest star Phylicia Rashad). Meanwhile, old home videos cause Cookie to face secrets about her relationship with her father that she had tried to hide from her kids, and Andre organises an unlikely duet.