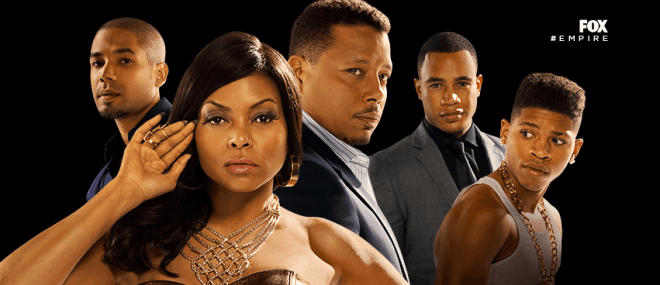 Empire, the popular musical drama series, will be back on Fox Network with the second episode of season 3 next Wednesday, 28 September, at 9pm EST.
The upcoming sequel is titled Sin That Amends and it will pick up right from where it left off the Hip Hop Mogul Lucious Lyon and his brother Tariq Cousins. The premiere episode ended up by showing how Morocco Omari's character used the new born baby Bella's stuffed teddy to keep a track on his brother. So the fans of Empire can expect a showdown between the two siblings.
Showrunner Ilene Chaiken teased that their battle might take an ugly turn in episode 2. According to her, Tariq is an important character for the season and the viewers can watch him going after his brother with a vengeance throughout the season.
The executive producer even revealed that cast member Kaitlin Doubleday will continue to make her guest appearance as Rhonda Lyon in the show.
"We could still see her. Rhonda is quite likely not out of our 'Empire' world just yet. I don't want to say how long Andre will have this unusual relationship with his deceased wife, but there's a good chance that we will see more of her," Variety quoted her as saying.
Here is the official synopsis of Empire season 3 episode 2, titled Sin That Amends:
In an attempt to cope with life after being shot, Jamal teams up with businessman Angelo Dubois (guest star Taye Diggs) to talk about gun violence and host a summit for awareness. When he tries to perform again, things don't go as planned. Meanwhile, Lucious attempts to win over Cookie, Hakeem starts to record new songs with Shine, and Andre runs into some trouble with the police.
Although, the description hints at troubled moments ahead for Andre, Chaiken revealed that it has nothing to do with Anika. "He knows that Rhonda came for Anika so although he's deeply upset at it, I don't think he's looking at Anika as someone who came after her to kill her," she said.
To know more about the Lyons in Empire season 3 episode 2, titled Sin That Amends, check out the trailer below: