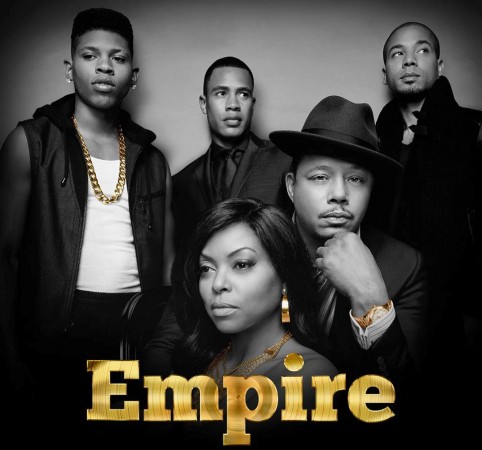 The storyline of "Empire" may turn its characters' lives upside down when the show returns on Fox with season 2 and viewers can expect some explosive episodes coming up in the musical drama.
The series ended with a cliffhanger in the season finale, titled "Die But Once", and Jamal Lyon (Jussie Smollett) became the most fortunate of all as he was named the CEO of Empire Entertainment.
But he may not be lucky enough to hold the position for long because his enemies are stronger than anyone could imagine. The entire Lyon family ― Hakeem Lyon (Bryshere Y Gray), Andre Lyon (Trai Byers), Cookie Lyon (Taraji P Henson) and Anika Calhoun (Grace Gealey) ― has teamed up against him.
The only person who could help him is his father, Lucious Lyon (Terrence Howard), but he is in jail for killing Marcus "Bunkie" Campbell (Antoine McKay).
However, Jamal fans do not have to be disappointed as a voice-over during the finale states, "You may think you've gotten away with it, don't fool yourself this is only the beginning. The day will come when Lucious Lyon will return. Game time, bi***es."
Even executive producer Ilene Chaiken did not spill out much about the family patriarch's jail time. "I don't know what we'll do with that storyline in season two because we haven't even begun but I do know that as there will clearly be a story about Lucious in prison and getting out of prison and whether he does and whether he beats the rap, the fact that the star witness is dead is an opportunity," she told Entertainment Weekly.
Meanwhile, Chaiken also hinted that Cookie may not make any move against her son. "She lost her relationship with her most beloved son, and I want to see how Cookie resolves that or regains her relationship with Jamal," E!Online quoted her as saying.
Fans of the Fox musical drama can also expect some interesting sequences between Andre and his lady love Rhonda Lyon (Kaitlin Doubleday) in season 2.
"We love that Andre-Rhonda dynamic, and whether they're coming back together in the way they were before, or whether they have to renegotiate their relationship, is really interesting to us," the executive producer told TV Line.