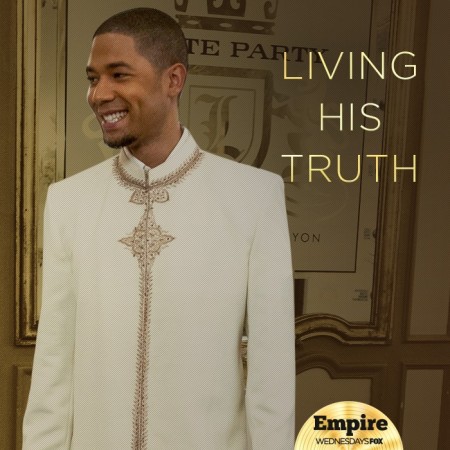 "Empire" Season 1 finale showed Jamal (Jussie Smollett) as the successor of Lucious (Terrence Howard). But, the character cannot easily run the business until he fights out Cookie (Taraji P Henson), Hakeem (Bryshere Y Gray), Andre (Trai Byers), and Anika Calhoun (Grace Gealey).
However, Smollett teased that his character will have a good fortune in the upcoming sequel, "I very much love my job, so I'm going to shut my mouth and not say too much (laughs). But Jamal is growing...but from where we met Jamal in the first episode he's not there at the end."
"And you're going to see that he's...he said there are certain things that he did not want to become, which is why he didn't want the spotlight. And he said that in the very first episode, you'll see some of the things that he didn't want to become, maybe he becomes, and some of the things he did want to become, he realises those are...he realises his own destiny, and you see that throughout the season."
Now, the question is whether he will reinstate his dad as the CEO of "Empire" since it was already revealed that the family patriarch will be back from jail. "You may think you've gotten away with it, don't fool yourself this is only the beginning. The day will come when Lucious Lyon will return. Game time, bi***es," Howard's character fumed in a voice-over.
So it remains to be seen how the Fox musical drama will take forward the father-son relationship in the upcoming season.
Meanwhile, Smollett stated that he identifies his character with Lee Daniels and is inspired by Frank Ocean and Sam Smith. "As far as being inspired by artists, there are personally so many artists that I'm inspired by, and of course there are elements of...style-wise and artist-wise, elements of Prince and Michael Jackson, and you know the greats like that," he added.