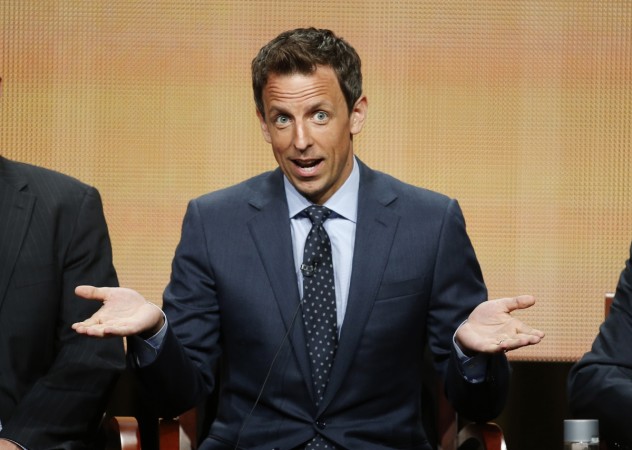 Some of the biggest shows on television and online streaming services will be awarded on Monday night, when the Primetime Emmy Awards 2014 returns for its 66th year.
The award function will be hosted by Seth Meyers, which will air on 8 p.m. ET on NBC from the Nokia Theatre in Los Angeles. The red carpet coverage will start at 7.30 p.m. ET.
Although NBC and the Television Academy are believed to live-stream the award function through NBC.com and Emmys.com, no live-streaming site has been made public yet. However, viewers can catch the backstage action live through "The Emmys Backstage LIVE online show," which will once again be hosted by Marc Istook. The special backstage events can be caught online through NBC.com, Emmys.com and Yahoo.com.
One of the highlights of Monday's award function will be the tribute section to the late actor Robin Williams, who passed away on Aug. 11. Screen legend Billy Crystal will pay tribute to Williams during the "In Memoriam" segment of the show, said executive producer Don Mischer.
"Billy Crystal will be speaking about the impact that Robin has had on all of us," Mischer said in a statement on Emmys official website.
As for the shows, "Breaking Bad" is expected to be the big winner of the night, as the drama has been nominated in a number of categories, including Outstanding Drama series. It's actors, too, have grabbed individual nominations, with Bryan Cranston up for Lead Actor, Anna Gunn for Supporting Actress and Aaron Paul has grabbed a nomination for Supporting Actor.
This year's Emmys will be broadcast in more than 150 countries around the globe, and over 600,000,000 people are expected to tune in for one of the biggest award functions in television history. And because last year's Emmy Awards failed to impress critics, despite having Neil Patrick Harris as the host, Meyers has a huge task ahead of him on Monday.
Hosting the award night is especially going to be difficult as the audience are entertainers themselves, Meyers said. "The room is full of comedians, so the stakes are sort of raised," he told Los Angeles Times. "Everyone in the audience are entertainers themselves, so if you're not entertaining, you're not going to get any sympathy."
Click here for the list of nominees.