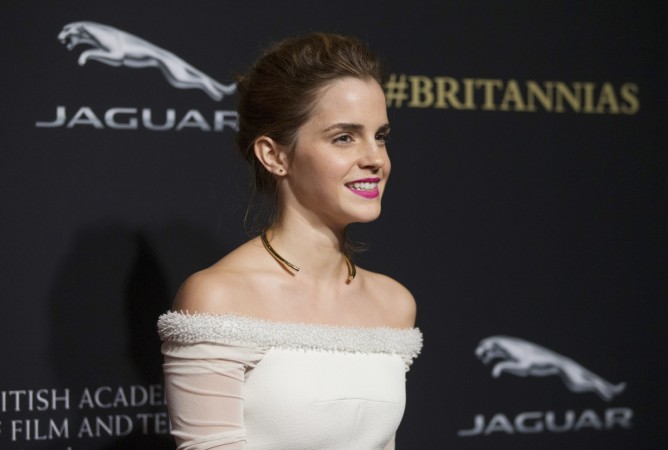 Known for her charming style, beautiful acting and humanitarian activities, Emma Watson is indeed one of the most admired actresses from this generation in Hollywood.
Watson rose to prominence after she was cast as one of the three protagonists in first Harry Potter film, "Harry Potter and the Philosopher's Stone" in 2001. Since then, she has acted in all eight Harry Potter movies that earned her worldwide fame and critical accolades.
Besides acting in several other movies and plays, Watson has been in news recently for her philanthropic activities, especially for supporting the feminist causes and encouraging gender equality.
Watson was appointed as UN Women Goodwill Ambassador in July 2014 and addressed the UN assembly in New York headquarters. She launched the UN Women campaign HeForShe, which calls for men to support gender equality.
Malala Yousafzai, a Pakistani activist for female education, told Watson that she decided to call herself a feminist after hearing Watson's speech.
Born on April 15, 1990, the renowned actress and female activist celebrates her birthday and here are few quotes that prove she is indeed a goodwill ambassador who highlights and works for the issues faced by women across the world and is undoubtedly a true feminist.
"I'm a feminist, but I think that romance has been taken away a bit for my generation. I think what people connect with in novels is this idea of an overpowering, encompassing love - and it being more important and special than anything and everything else."
"I have realised that fighting for women's rights has too often become synonymous with man-hating. If there is one thing I know for certain, it is that this has to stop."
"It is time that we all see gender as a spectrum instead of two sets of opposing ideals."
"In my nervousness for this speech and my moments of doubt, I've told myself firmly, 'If not me, who? If not now, when?'"
"When at 15, my girlfriends started dropping out of their beloved sports teams, because they didn't want to appear muscle-y, when at 18, my male friends were unable to express their feelings, I decided that I was a feminist."
"How can we effect change in the world when only half of it is invited or feel welcome to participate in the conversation?"
"We are struggling for a uniting word, but the good news is that we have a uniting movement."
"We want to try to galvanise as many men and boys as possible to be advocates for change."
"We need more of those and if you still hate the word, it is not the word that is important. It's the idea and the ambition behind it."
"... my recent research has shown me that feminism has become an unpopular word. Women are choosing not to identify as feminists."