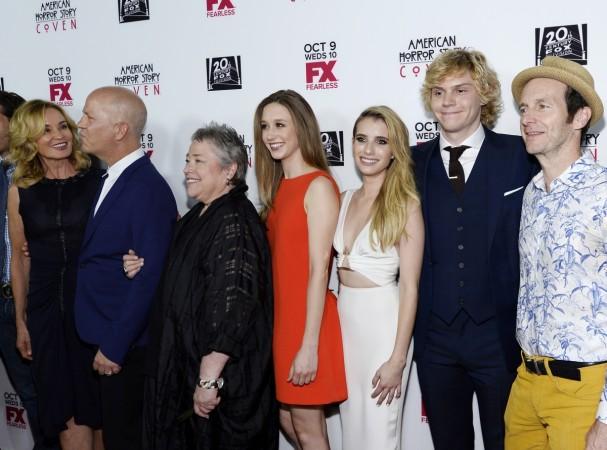 Emma Roberts, the star of "Scream Queens," is celebrating her 25th birthday on Wednesday, Feb. 10, 2016. The celebration must clearly be extra this year, not just because 25th is a monumental birthday, but also because she recently got engaged â€" again â€" to Evan Peters â€" again.
The stars of Ryan Murphy's "American Horror Story" series have been on-again, off-again for a while now, and even became the topics of media frenzy when Roberts was detained for domestic abuse against Peters. The duo reconciled soon after, but broke up again and was even engaged for a while.
However, later reports suggested that the young couple had called off the wedding. Towards the end of 2015, the Roberts and Peters got back together again, and was spotted being cosy with each other. Following this, more reports about their break-up emerged.
It has now been reported by Young and Healthy that Roberts and Peters are very much together and are even engaged. A Facebook post on the page Just Scream Queens showed a recent photo of the couple together, along with two zoom-in photos of a huge, beautiful rock.
The caption reads: "The beautiful engagement ring Evan gave to Emma! ❤ and in case you didn't know, they're getting married May 24th of this year! ❤ ‪#‎Emvan"
In celebration of Roberts' birthday and the reported engagement, here are some rare, adorable photos of the beautiful couple: