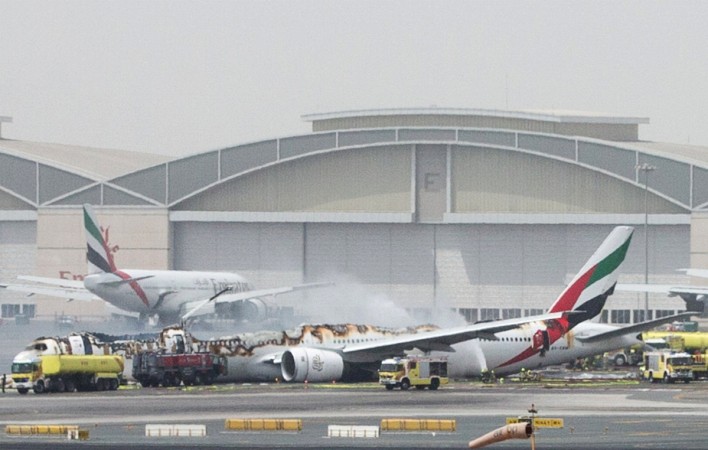 Shashi Tharoor, the Member of Parliament from Thiruvananthapuram, courted controversy on Thursday after he criticised Emirates Airlines for using a "visibly inferior" aircraft for the Emirates flight EK521 that crash-landed at Dubai International Airport on Wednesday. He condemned the death of the firefighter who lost his life while dousing the fire.
The Thiruvananthapuram-Dubai flight had crashed-landed on Wednesday with 300 people on board. Of the 300, 18 were crew members and 282 were passengers, including 226 Indians. Twitter had erupted on Wednesday with appreciation for the airline after all the passengers and crew members were evacuated safely. However, after Tharoor criticised the airlines for using "inferior" aircraft on the India route, other travellers also shared their bad experience with Emirates on the same route.
"I have taken flights on this route many times myself and have been concerned about the age and condition of the aircraft Emirates seems to use on this sector. These are visibly inferior to the aircraft on Emirates' European sectors, for example. A world-class airline with a reputation to preserve cannot afford to compromise on quality," Tharoor said on Facebook.
"I am relieved all passengers and crew are safe but even one death, as in the tragic case of the UAE firefighter, is one too many. I call on Emirates to investigate not only the specific circumstances of this crash-landing but also to review their policy on the type, age and quality of aircraft used on the Dubai-Kerala sector," the MP said.
People commented on his post criticising airlines for sub-standard services and aircraft on the India-Gulf route. One of the users said, "All flights including jet treating gulf sector as labor class and provide old flights."
Perhaps Emirates, and for that matter even Etihad, considers all Keralites 'Cattle Class' Sir," said another.
One man said that the Boeing 777 that crashed was the oldest on their fleet. Many others criticised Tharoor for portraying himself as the victim and for making statements without checking all the facts.
Another user said that the "Boeing 777 is the mainstay of Emirates fleet and the most popular long-haul plane in the world."
If you're so unhappy with what Emirates flies to Kerala, why not compete against them by having an Indian airline (Air India?) fly better planes than them between Kerala Dubai?" he asked.