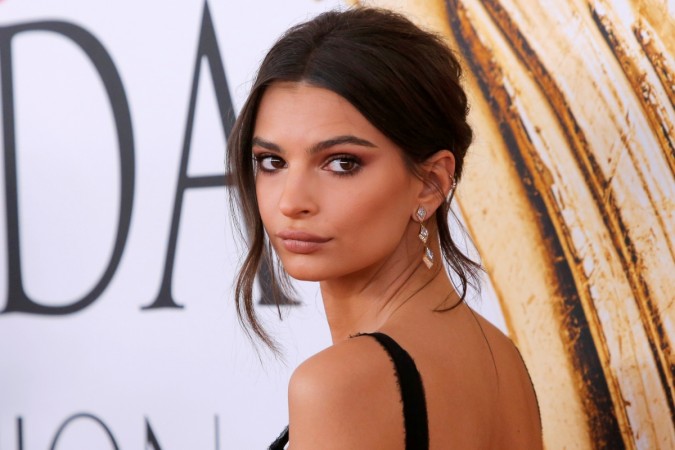 Model Emily Ratajkowski has again fallen victim to a hacking scandal, and this time around 200 photos of the model are said to have been leaked online following an iCloud hack.
Also read: Watch The Bachelor Season 21 episode 8 live online: Corinne staring at elimination
The latest hack was brought to light after Celebrity Big Brother contestant Helen Wood said she was sent a link to the 25-year-old model's images by a sender who wanted them included in her Daily Star column.
"Last week, I was pondering along through life, when I received a DM on Twitter. No idea who this guy was, but had a peek all the same out of curiosity," she wrote in her column. "Turns out, it was a link to Emily Ratajkowski's iCloud pictures. This clown had inboxed me and asked that I release the full set of naked images in my column.
"To be clear, this wasn't footage of a randy star salivating at the mouth wanging their bits about while fishing for a random on Skype for a sex sesh. This was private stuff, sent between two people," she wrote.
Ratajkowski was also the victim of a hacking scandal back in 2014 when a number of celebrities such as Jennifer Lawrence, Kate Upton, Kaley Cuoco saw their private photographs leaked online.
In January, a man named Edward Majerczyk was jailed for nine months after he hacked the online accounts of 30 celebrities. Majerczyk's attorney Thomas Needham said in a court filing that his client was "suffering from depression and looked to pornography websites and internet chat rooms in an attempt to fill some of the voids and disappointment he was feeling in his life."