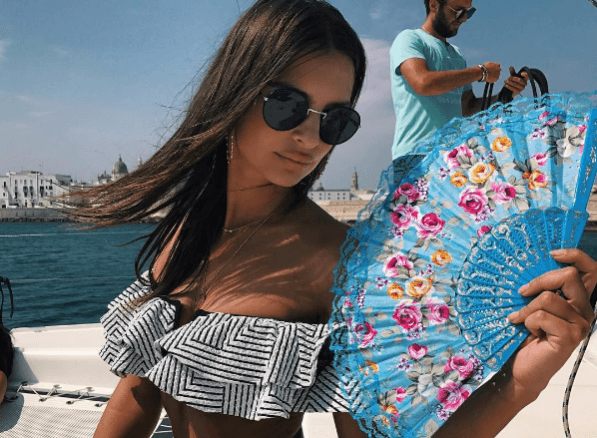 Emily Ratajkowski surely knows how to keep her social media pages abuzz with comments and likes. On Wednesday, the actress and model posted on her Instagram page a photo of hers rocking a skimpy bikini that showed off her slender frame.
In the black and white photograph, Ratajkowski is looking demurely into the camera, but half her face is hidden by her windswept hair.
The 26-year-old competed her look with a delicate necklace and bracelet.
Also read: The Bachelorette Rachel Lindsay already thinking of marriage?
Ratajkowski recently created quite a buzz when she revealed that her breasts have prevented her from advancing in the fashion industry.
"There's this thing that happens to me: 'Oh, she's too sexy'," she told Harper's Bazaar. "It's like an anti-woman thing, that people don't want to work with me because my boobs are too big. What's wrong with boobs? They're a beautiful feminine thing that needs to be celebrated. Like, who cares? They are great big, they are great small. Why should that be an issue?"
Intitially, it was believed that Ratajkowski was talking about the movie industry, but she soon took to Twitter to clarify that she was talking about the fashion world.
In her interview, Ratajkowski also opened up about her boyfriend Jeff Magid, saying: "My boyfriend is super confident and was raised by his mum, so he also genuinely loves and admires women. Not just 'Oh yeah, women are cool'. He deeply loves and respects women, so he loves what I'm all about."