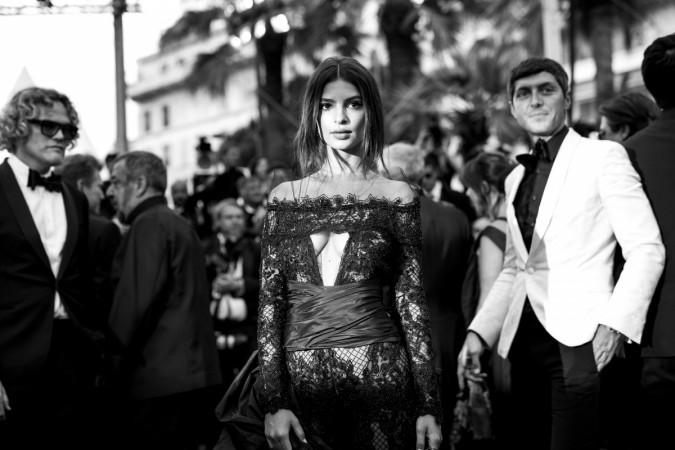 Oh boy, it is getting so hot in here. Courtesy Emily Ratajkowski. The slender beauty, who does not shy away from showing off the skin on her Instagram account, has raged a storm on the social media platform, thanks to her new picture.
The stunning diva shed her clothes down to merely a bra and panty and posed in a balcony. Against the background of her favourite holiday spot, Italy, the model showed off her curves to the world.
Also Read: Emily Ratajkowski's revealing red and white striped bikini leaves little to the imagination
Ratajkowski is taking a well-needed break with her beau and friends in her favourite holiday spot in the world. The flawless fashion icon has been sharing pictures of herself from the holiday regularly on Instagram to update her fans.
But it was a black and white gem that caught most fans' attention.
Posing in a pair of white panties and bra, the 26-year-old model provided a "gorgeous view". With no captions, curvaceous body was shown off in the post, with the attention drawn mostly to her booty.
Standing in a balcony, her pose looked candid. Maybe her boyfriend Jeff Magid captured the breath-taking picture. It also appears that she was doing her laundry on the lazy day.
After sharing the sultry picture, Ratajkowski went on to share an adorable picture from her childhood to wish her dad on the occasion of Father's Day. Coincidently, the model shared the image from the days when her dad took her on vacations to the Mediterranean.
She captioned the picture: "Taking me to the Mediterranean since the very beginning...love you so much Papa. Thank you for everything! Happy Father's Day"
Ratajkowki recently posted a picture in a white and blue bikini, showing off her toned summer body.