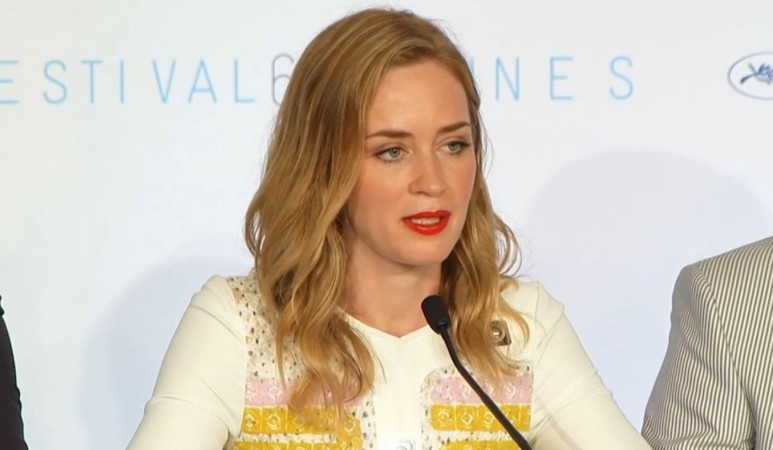 Emily Blunt has opened up about her childhood stutter. The 35-year-old British actress revealed how coping with it led to her get into acting.
During an interview with Harper's Bazaar magazine, Blunt admitted that did impressions of other people to mask her stutter. She said: "Because I couldn't speak fluently, I watched and listened."
"I'd be on the Tube (subway), and I'd wonder about people and invent back stories for everyone. There's always been a natural desire to walk in the shoes of others," she added.
"It started quite young, because it was the only tool I had to speak properly. I was that kid, upstairs in my room, trying out stuff in the mirror. But I'd never tell anyone about it. It was always very private," the Mary Poppins Returns star said.
The turning point in her life came when Blunt's teacher asked her to be in a class play. He suggested that she play characters in different voices like the ones she used, to help relieve her stutter.
"I didn't have a desire to pursue acting and I wouldn't have, if I hadn't fallen into it," she went on. "Crazy, isn't it? But that's probably why I ended up booking jobs, because I didn't have any nerves. It was very charmed – rather embarrassingly, in fact."
Blunt had previously revealed that she still struggles with stutter. She told People: "It still comes back and flares if I'm really tired, or when I was pregnant it was really prominent again."
"It runs in my family. I had an uncle, cousin, grandfather who stuttered. It's nothing to do with anxiety. It's just a kind of brain-synapse thing that happens to people who are genetically predisposed to have it. The worst is having it at 12, 13," she added.