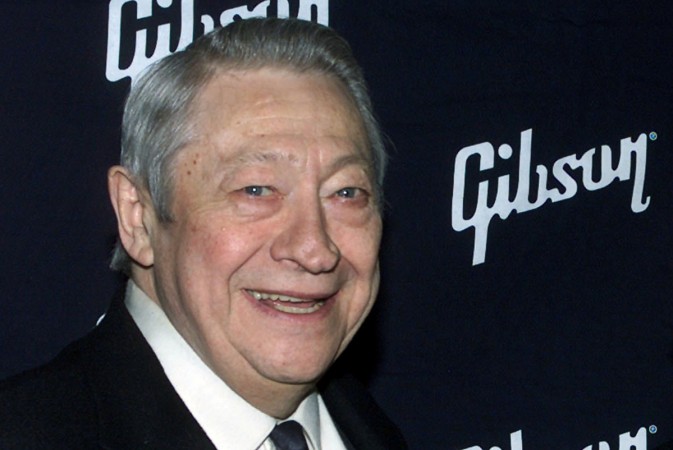 The year 2016 has been a fabulous year for the world of music so far. We witnessed comebacks from legendary bands such as Guns N' Roses and LCD Soundsystem, and the release of some notable albums such as Radiohead's "A Moon Shaped Pool" and Drake's "Views From The 6." But this year has also been a sad year for music as legends like Keith Emerson and Prince passed away. In what came as another blow to the world of music, Scotty Moore, the guitarist behind some of Elvis Presley's most well-known songs, died on June 28. He was 84 years old.
According to a report by The Commercial Appeal, Moore died in his Nashville home. Although no immediate cause of death was confirmed, the Rock n' Roll Hall of Famer had reportedly been experiencing poor health condition for quite some time.
Born in 1931, Moore started playing the guitar at a very young age of 8. He also served in the United States Navy in the late 1940s and early 1950s before moving to Memphis and teaming up with Presley and bassist Bill Black to record "That's All Right (Mama)," Presley's first single ever. Eventually, the trio teamed up with drummer DJ Fontana and formed the Blue Moon Boys with Presley at its centre. Moore stuck with Presley even after the rock n' roll icon decided to go solo.
Often known as the man behind 'The Man,' Moore's unique finger-picking guitar-playing style was instrumental in providing Presley with some of his greatest hits ever. It also inspired many future generations of guitarists to take up playing the instrument. Below are five of the most notable Presley singles, which has Moore's exceptional guitar work in them.
"Jailhouse Rock"
"That's All Right (Mama)"
"Heartbreak Hotel"
"Hound Dog"
"Surrender"