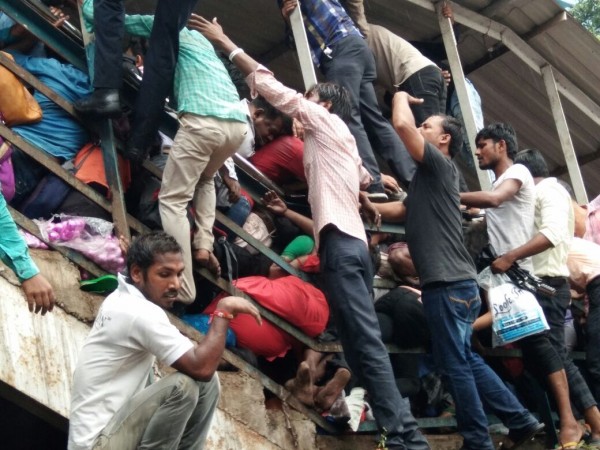 A few Shiv Sena workers stormed into KEM hospital in Mumbai on Saturday and allegedly assaulted one of the senior doctors for marking the bodies of those who were killed in the Elphinstone Road station stampede.
The miscreants claimed that the hospitals had disrespected the dead by branding the bodies with numbers on their forehead. Dr Harish, who was in his office, was attacked by a gang of five to six men, police said.
The accused have been arrested and the police have now registered a case.
The hospital authorities, who were criticised for marking the dead bodies, had reportedly put out a poster of the mugshots of the deceased on display. The angry relatives called the act "insensitive".
In response, the hospital in its statement, justified that they had no intention of hurting the sentiments of the relatives.
The doctor said that it was "unjust and unwise" to find faults with the method. Pathak also said that it would have been traumatic for the relatives to see the bodies for identification and added that the numbers marked on their forehead were removed soon after the post mortem.
The stampede that took place in the Elphinstone station at 10.30 am on Friday, September 29, killed 23 people and left over 30 injured when the crowd dashed towards a foot overbridge, which was already crammed.
A few of them slipped down and were trampled after they reportedly heard that there had been short-circuit which triggered panic.
Railways Minister Piyush Goyal said, after high-level meetings with officials, that he had directed them to take immediate measures to ensure commuters' safety. Reports say that he also promised to install escalators at crowded stations and CCTV cameras in local trains.