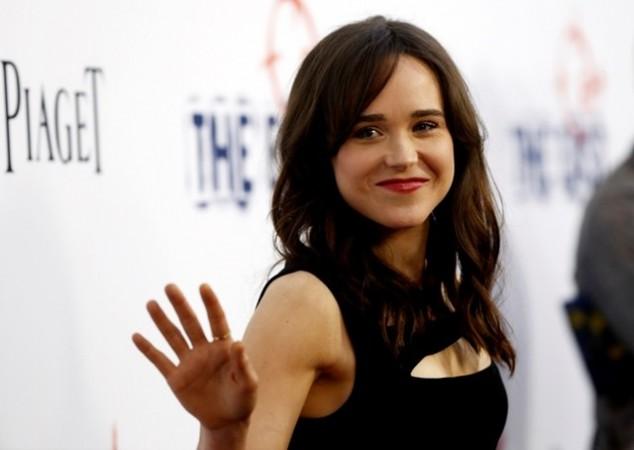 "Juno" star Ellen Page is gay. The actress announced the news on Valentine's Day, while speaking to an audience of LGBT youth at the Bally's Hotel and Casino in Las Vegas.
"I'm here today because I am gay," Page, 26, told the audience who attended the Time to THRIVE event, according to The Hollywood Reporter. "And because maybe I can make a difference. To help others have an easier and more hopeful time. Regardless, for me, I feel a personal obligation and a social responsibility."
"I am tired of hiding and I am tired of lying by omission," Page declared. "I suffered for years because I was scared to be out. My spirit suffered, my mental health suffered and my relationships suffered. And I'm standing here today, with all of you, on the other side of all that pain."
Soon after Page's announcement, Human Rights Campaign, organizers of the Time to THRIVE program, took to their social networking sites to congratulate Page on her decision to come out.
"Congratulations, @EllenPage for taking the steps to live openly and come out as lesbian. #comingout #timetoTHRIVE," the organisation wrote.
Twitter reactions to the news have been largely supportive, with a good number of people saying that it would instill courage in others.
"Very nice to see Ellen Page have the courage to come out and be who she truly is. I hope she instills that courage in others. #equality," one message read.
Another added: "Ellen Page earned my respect today. She is amazing for standing up and speaking out."
Interestingly, Page's next project "Freeheld", which is in the works, has her playing a lesbian. Julianne Moore essays the role of her partner.
"Freeheld" is a true story about a devoted couple -- Stacie Andree (Page) and New Jersey police detective Laurel Hester (Moore) – whose life gets complicated when Hester becomes terminally ill. It is the story of how Hester fights government officials to give her pension benefits to Andree.