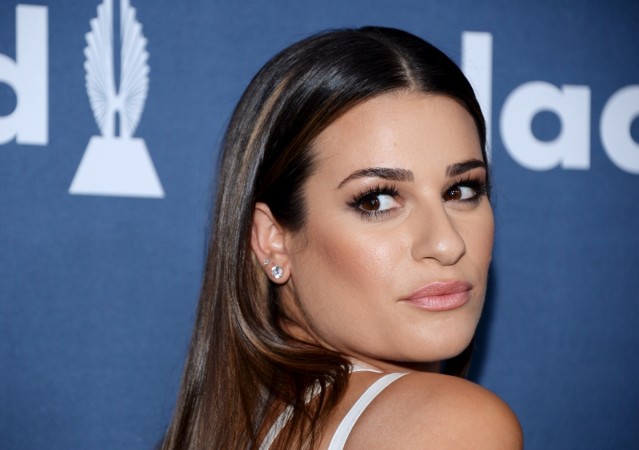 Ellen DeGeneres isn't happy about Lea Michele's single life. The host of The Ellen DeGeneres Show introduced her to a string of prospective boyfriends in the latest episode.
When the Scream Queens appeared on the talk show, she revealed that she's very much single. At this point, Ellen played a game of who'd you rather but the choices were anything but easy.
The 30-year-old actress had to choose between three of Taylor Swift's exes -- Tom Hiddleston, Calvin Harris and former One Direction member, Harry Styles. And Lea said she would rather date the Scottish DJ.
"I feel like he's been through a lot lately," she said, and continued to choose him over other actors such as Leonardo DiCaprio, Michael B. Jordan and Jared Leto.
However, Lea said she wouldn't date Thor: Ragnarok star because there's "too much going on." She also joked that he was also flirting with Quantico star Priyanka Chopra at the Emmys.
"He loves her. They were flirting," she said. But Harris wasn't the only hunk she said she would date. The actress also picked Prince Harry, Zac Efron and Scream Queens co-star, Taylor Lautner.
Apart from revealing who could be her potential boyfriend, Lea also spoke about appearing nude for the cover of the September issue of Women's Health magazine. The actress said that she was quite comfortable during the photo shoot mostly because everyone else was quite nervous.
"It wasn't until three minutes later that I was just standing next to this guy stark naked and I was like 'This is the most exciting my life has been in a little while!'," she said.